BLA Trade Talk: Kovix Alarmed Trailer Locks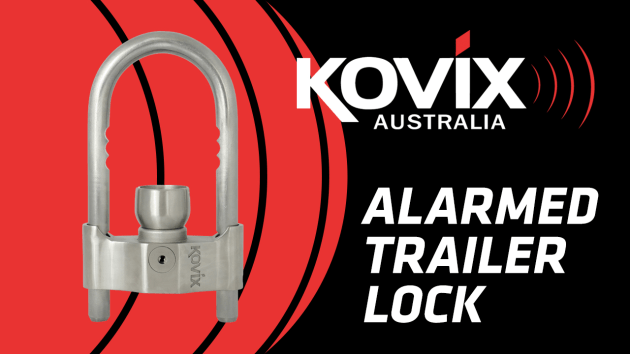 Protect your trailer with ultra-strong tow bar lock with built-in alarm.
BLA now ranges Kovix Alarmed Trailer Locks.
The Kovix Alarmed Trailer Lock is a high-strength, stainless steel trailer lock with built-in 120 decibel alarm system that provides the ultimate security for your most valuable possessions. It suits boat, jet ski and tradie trailers, plus more.
Features:
Heavy duty ultra strong stainless steel trailer lock
18mm stainless steel U Bar
Waterproof, drill and saw resistant
Built in 120db alarm system
Rechargeable polymer lithium ion battery
Lock includes set of three keys
RRP: $225 AUD
Contact your BLA Territory Manager for more information.
Jon Dunkley from Protrek explains the features of the Kovix Alarmed Trailer Lock.
Sponsored content