BLA Trade Talk: Kovix Alarmed Barrel Lock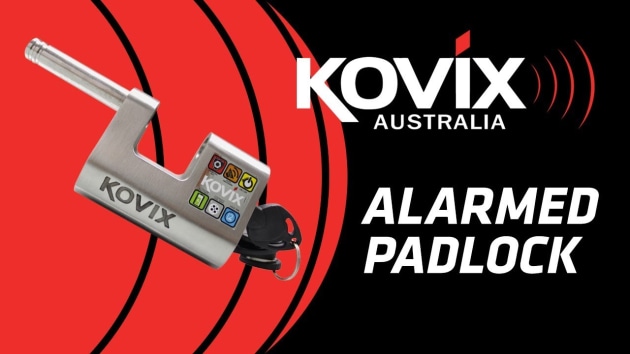 Secure your possessions with this anti-tamper lock with built-in alarm.
The Kovix Alarmed Barrel Lock can be used to provide maximum security for things like sheds, shipping containers, tool boxes, and trailers.
Secure your most valuable possessions with this ultra strong, stainless steel padlock. This lock features a built-in 120db alarm system that is triggered by movement or tampering.
Features:
Heavy duty lock with 12mm barrel
Built-in 120dB alarm system
Stainless steel body
Stainless steel bar
Weather-proof electronics
100% preventing rust
Ultra-strong
No on-off switch
Contains:
1 x lock
1 x CR2 battery
5 x keys
1 x tool
RRP: $120
Contact your BLA Territory Manager for more information.
Jon Dunkley explains the features of the Kovix Alarmed Barrel Lock.
Sponsored content