BLA Trade Talk: installing the Minn Kota Talon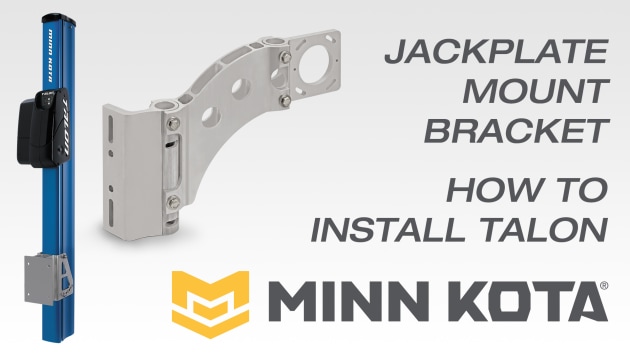 Installing the ultimate anchor system for stealth fishing, the Minn Kota Talon.
The Minn Kota Talon is an anchor system designed to quickly and quietly stop and position your boat in depths down to 15ft. Whether you're fishing saltwater or freshwater, the Talon is the ultimate holding device for stealth fishing.
Operating from the boat's existing battery set-up, the Talon vertically deploys its three stage telescopic spike with the wireless remote and without the fish-spooking noise of a traditional anchor.
When not in use, the lightweight Talon can be taken off the boat thanks to its standard release bracket or folded away for garaging with the optional tilt bracket. It's electro-mechanical, cable-driven design, is easy to install with minimal wiring and rigging.
Minn Kota has released updated Talon models and these will be available in April. New features include the ability to activate them via a Bluetooth paired Humminbird unit, a 15' model which is the deepest ever made, and an LED work light that can illuminate the back deck of your boat.
Watch Shaun Clancy complete a Talon installation.
Sponsored content