BLA Trade Talk: Humminbird MEGA Imaging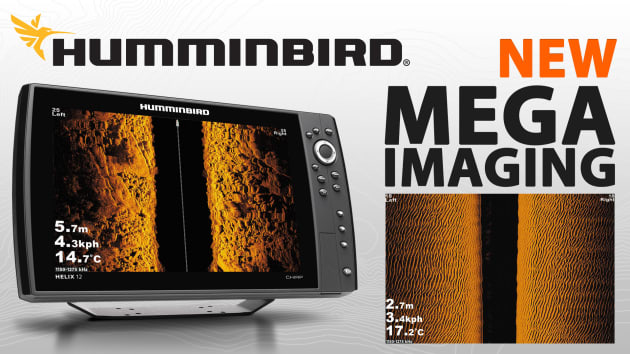 MEGA Imaging with CHIRP digital sonar delivers unprecedented detail.
When the Humminbird HELIX 10 took home the 2016 ICAST award for "Best Electronics," few were surprised. After all, Humminbird has raised that trophy for six consecutive years. For 2017, the now iconic HELIX units offer more industry-leading technologies with exclusive new Humminbird innovations designed to deliver better, more usable information about what lies below the surface.
With a sonar frequency nearly three-times greater than traditional 455 kHz frequencies, Humminbird is the first to take fish-finding sonar to the megahertz range, resulting in the clearest, sharpest underwater views. The quantum leap to megahertz frequency provides vastly improved MEGA Side Imaging and MEGA Down Imaging, giving anglers a clear choice when it comes to underwater sonar.
According to Shaun Clancy, Humminbird product manager, "Our team has dedicated itself to developing the best imaging technology on the water, and the result is unreal screen detail and never-before-seen clarity. It truly needs to be seen to be believed."
MEGA Side Imaging and MEGA Down Imaging can only be found on the GPS 2D sonar/Side Imaging HELIX 9, 10 and 12 G2N models.
Shaun Clancy introduces the MEGA Imaing at the Gold Coast Expo last week.
Sponsored content