BLA Trade Talk: Humminbird HELIX 9, 10, 12 software update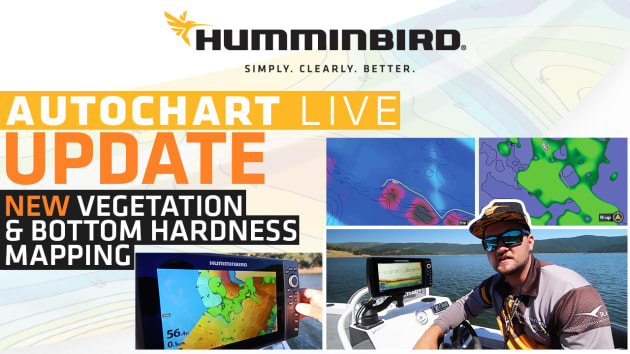 Humminbird AutoChart Live update with vegetation and bottom hardness mapping.
Humminbird have released a Version 1.350 software update for the HELIX 9, 10 and 12 Series units. One of the key features for your customers is that they will now be able to chart in more detail in AutoChart Live with the new vegetation and bottom hardness mapping.
"If you are looking to target weed beds or any hard rocky sections, this new feature will change the way you fish," advises Bryn Mathew, Humminbird Pro Team member. "With the new update, it's going to show you exactly where all the harder sections are, where you've just mapped with AutoChart Live, as well as all the softer sections such as mud or light grassy sections."
AutoChart Live is now standard on all new HELIX 5, 7, 9, 10 & 12 Series GPS units, allowing your customers to build their own high definition contour maps in real time as they drive along.
Update Features:
Vegetation - The weedline can no longer hide. With help from your sonar beam, AutoChart Live can now instantly map weeds, brush and other vegetation, as well as bottom hardness
Spend less time positioning your boat and more time fishing when you "Follow" newly-created depth, vegetation or hardness contours hands-free with your compatible i-Pilot Link Minn Kota trolling motor.
Bryn Mathew demonstrates the new vegetation and bottom hardness mapping on the latest update.
Sponsored content