BLA Trade Talk: Humminbird & Minn Kota at GCME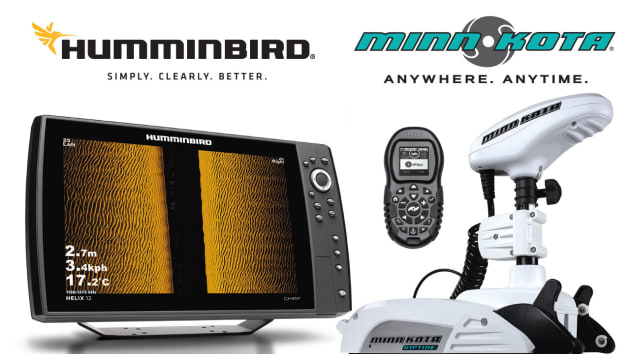 Industry-leading technology will be on display at Gold Coast Marine Expo next week.
BLA will be launching the latest industry-leading technology from Humminbird and Minn Kota at the Gold Coast International Boat Show & Marine Expo (17-19 March) at Site 172 & 173.
You've never seen anything like Humminbird's new MEGA Imaging. Delivering nearly 3x the output of standard Side Imaging, this ground-breaking technology takes fish-finding into the megahertz frequency for the very first time. This higher frequency gives indisputably the clearest, sharpest sonar image ever. MEGA Imaging has you covered from multiple angles.
Choose MEGA Side Imaging for an incredible view to the left and right of your boat. Opt for MEGA Down Imaging for a crystal clear picture below your boat. MEGA Imaging is built-in on the HELIX 9, 10 & 12 MEGA units.
Also being launched are the other Generation 2 HELIX 5, 7, 9, 10 & 12 Series units.
The 2017 Minn Kota range has created global excitement. The new models feature a host of improvements across the family including:
Innovative enhancements to i-Pilot and i-Pilot Link systems including the most accurate Spot-Lock ever, making them even more powerful and versatile.
New Terrova and Riptide Terrova motors. The award-winning motors are now smarter, tougher, and better. These improvements deliver anglers increased functionality and performance when it's needed most - redefining the industry's best-in-class electric steer trolling motor.
New PowerDrive motors – the rugged and reliable Riptide PowerDrive trolling motors have been made even better with a host of upgrades.
BLA will also be conducting on-water demonstrations at Berth W70 for the duration of the show.
Erwin Salidaga outlines the must-see attractions at next week's Gold Coast International Boat Show & Marine Expo.
Sponsored content