BLA Trade Talk: Cannon Manual Downrigger - Uni-Troll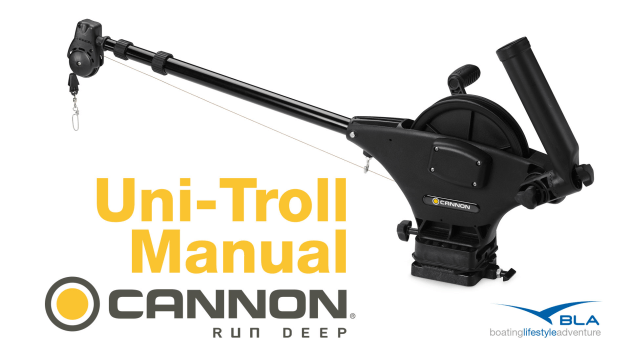 Accurate bait presentation with manual Cannon downrigger.
Whether your're trolling open water for mackerel or pulling snapper off structure, a Cannon Downrigger instantly gives you controlled depth and more accurately positioned bait presentation to help you catch more fish.
The Uni-Troll 10 range is suited to all the salt and freshwater fishing you can throw at them from mackerel to kingies and all the barra and cod you can get a lure to. The Uni-Troll 10 downriggers share the same features except the TS model has a stainless steel spool.
Features:
2:1 retrieval speed
One-hand clutch deploy for simple, precise bait positioning
Enclosed boom end pulley prevents line jumping
Easy-Access Universal Mounting Base – same as our electric models
Dual axis rod holder – fully adjustable, both front to back and side to side
Stainless steel, heavy-duty telescopic boom extends from 61cm to 135cm
Includes mounting base and low-profile swivel base
20lb ball weight capacity
Ergonomic crank handle
Integrated ball storage hook
Three-digit depth counter
Pre-spooled with 61m of 68kg test stainless steel cable and includes a line release
Limited lifetime warranty
Sponsored content