BLA Trade Talk: Cannon Downrigger maintenance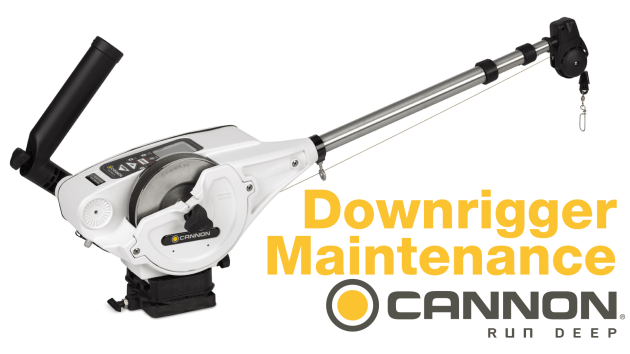 Tips on how to keep your Cannon Downriggers in top working condition.
Cannon Downriggers have the fastest weight retrieval speed in the industry – a staggering 76.2m per minute. They have been redesigned with a one piece solid composite frame, feature reinforced and fully-enclosed circuit boards, brass drive gears that prevent overrun, and watertight construction.
They have been ergonomically designed to help you catch more fish. With easy spool access for quick line changes, dual axis adjustable rod holders, intuitive keypad controls (Digi-Troll models), a new 180º boom end, and easy access to switches, plugs and mounting nuts, you can spend more time fishing and less time rigging.
Cannon Downriggers need minimal maintenance. However here are a few tips on how to prolong the life of the units:
Inspect the wheel at the boom end and look for cuts/scratches inside the wheel. This could affect the smooth running of the cable and should be replaced as necessary.
Ensure you don't use abrasive cleaners on the keypads. The body however can handle higher strength cleaners
Clean the swivel base and telescoping boom and make sure they are free of debris or dirt
Use a Cannon cover when in storage or during travel.
For more information, contact your BLA Territory Manager.
Captain Mark Bachman outlines the typical maintenance requirements for Cannon Downriggers.
Sponsored content.