BLA Trade Talk: BLA Drum Winch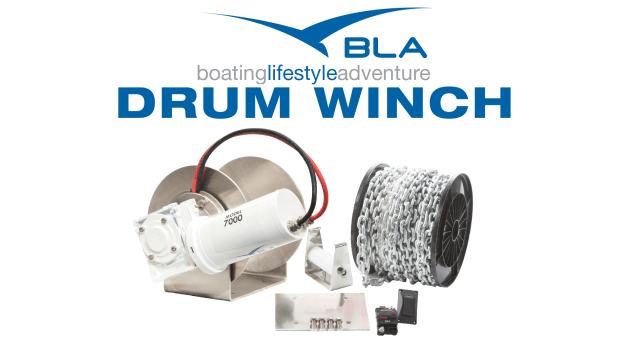 Here's the Drum: compact winches made exclusively for BLA.
BLA's range of Drum Winches are designed locally and made exclusively for BLA offering a high quality drum winch at a price every boat owner can afford.
We are proud to offer the most compact drum winch on the market, the 4500 series, ideal for the smallest of the trailer boats, right through to 8500 series which suits most vessels up to 8.5m.
All BLA Drum Winches feature a sealed motor and gearbox with a 316 grade stainless steel drum and body to protect from water ingress and corrosion. They come complete with rope, chain and switchgear for hassle free anchoring.
Features:
Motor is fully sealed from corrosion/water; no exposed terminals
Custom rope kits available to suit any anchoring depth
Innovation award winner
3 Year warranty - Australian designed, made in China
Motor and gearbox can be adjusted in eight positions to drum