BLA shows latest releases to the trade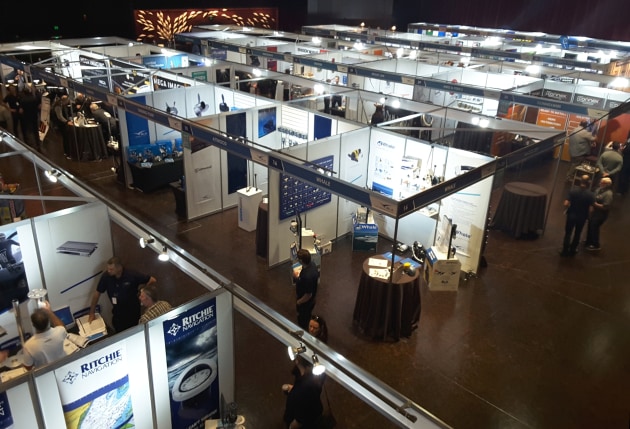 New products from BLA's partners were on show at this week's Trade Show.
The BLA Trade Show held at Sydney's Star casino this week provided the ideal intro to the upcoming Sydney International Boat Show and highlighted a number of boating products new to the local market.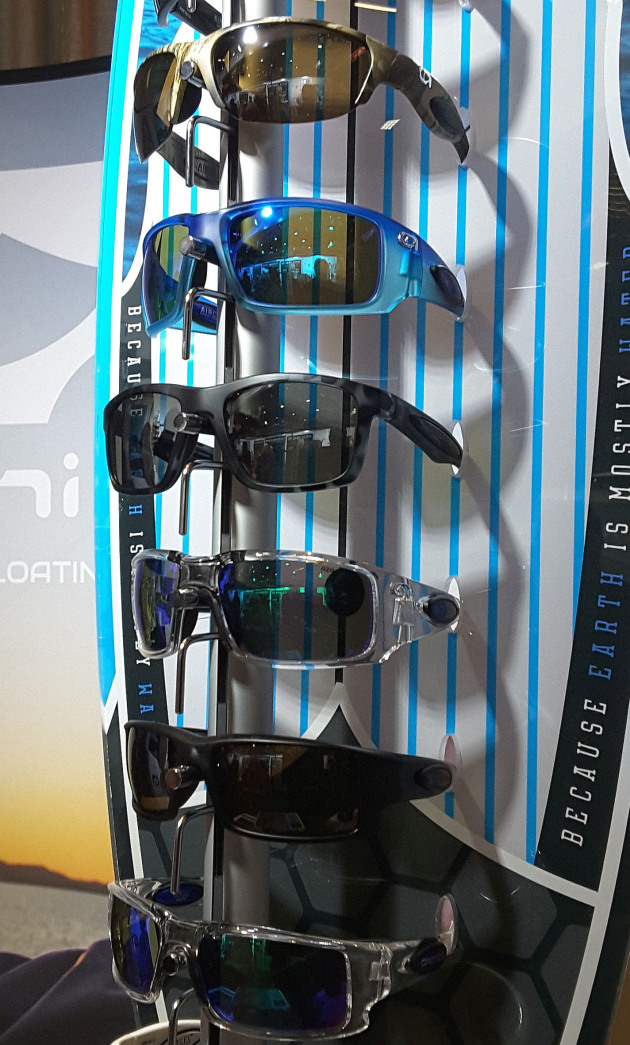 Amphibia sunglasses
Amphibia is a new brand for BLA in Australia, having been backed by the Australian pro bass angler, Carl Jocumsen, who is also an ambassador for Humminbird/Minn Kota. Based in the US, Amphibia eyegear has been specifically designed to appeal to fishermen and boating enthusiasts featuring fully-polarised lenses to block out all UV rays, very lightweight, 2mm thick polycarbonate lenses with an AquaArmor coating that is aquaphobic, non-scratch and non-fogging, and soft, non-slip nose pads that are comfortable to wear all day. And of course they are designed to float if dropped in the water using a patented AirCel system incorporated in the frame to ensure the glasses float level in the water.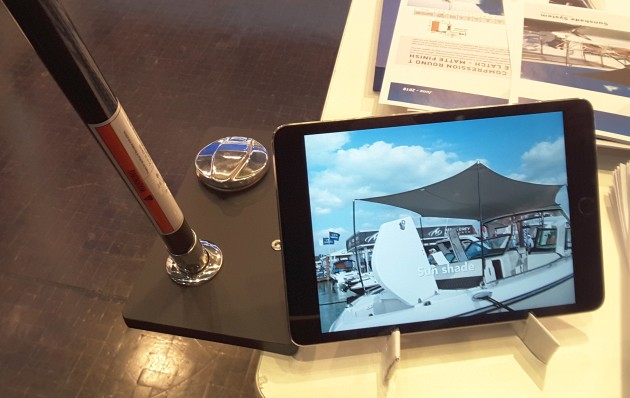 Marine Town SunShade
Marine Town is a long-time BLA partner, supplying a vast range of marine parts and hardware – hooks, latches, catches, cleats and scuppers. Visitors to the Sanctuary Cove boat show may have noticed a new product which was shown on a Haines Signature boat at the show – a free-standing, easy-to-install sunshade system. The system uses flexible carbon fibre poles which fit into sockets on the boat to support a self-tensioning shade cloth area. Rather than installing a fixed bimini, the system is designed to be easy to set up and take down. It can be adapted to suit a variety of boat designs with a choice of sockets, self-draining or with a cap.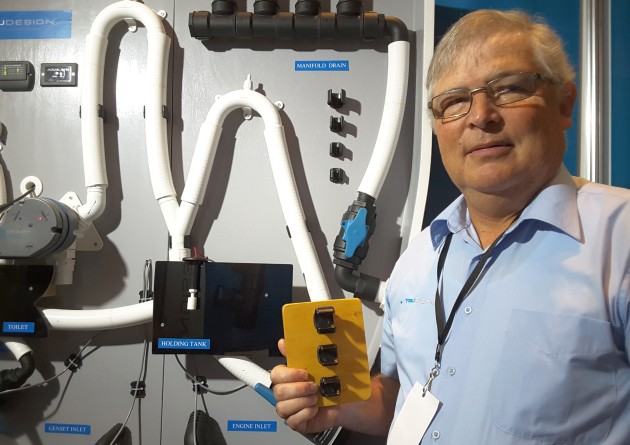 Tru-Design saddle clips
New Zealand composites manufacturer Tru-Design is known for its clever and innovative marine products such as valves and skin fittings, including its DAME award winning skin fitting tools. Its latest product release is a deceptively simple but very neat solution to a plumbing/wiring problem – and, yes, it'll be featuring in the DAME awards this year. These saddle clips and bases are designed for routing cables, wires and hoses and can be used with either the base in conjunction with a cable tie or with various size clips. The base can be screwed or glued in position and up to four different size clips attached. If at any point the plumbing needs to be changed, the saddle clips can be simply detached from the base and replaced with a different size clip or cable tie. According to Robert Michael, Tru-Design MD, the clips are already in use with Sunseeker providing a cost-effective, neat solution to internal plumbing layouts.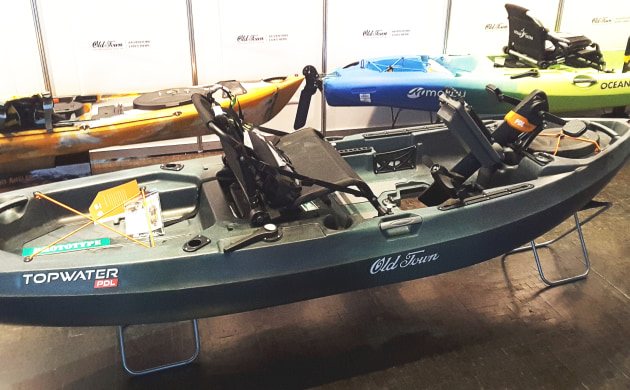 Old Town Topwater PDL kayak
The Topwater PDL kayak from Old Town is so new to the market that BLA had a display model air-freighted in especially for the trade show. The lightweight kayak features Old Town's reverse/forward PDL pedal drive system that can be removed to make the kayak easier to carry. It is also designed to be stackable so multiple units can be transported together. It has all the features expected on a dedicated fishing kayak including plenty of storage, rod holders and transducer mounts, a comfortable seat and stable platform for fishing standing up.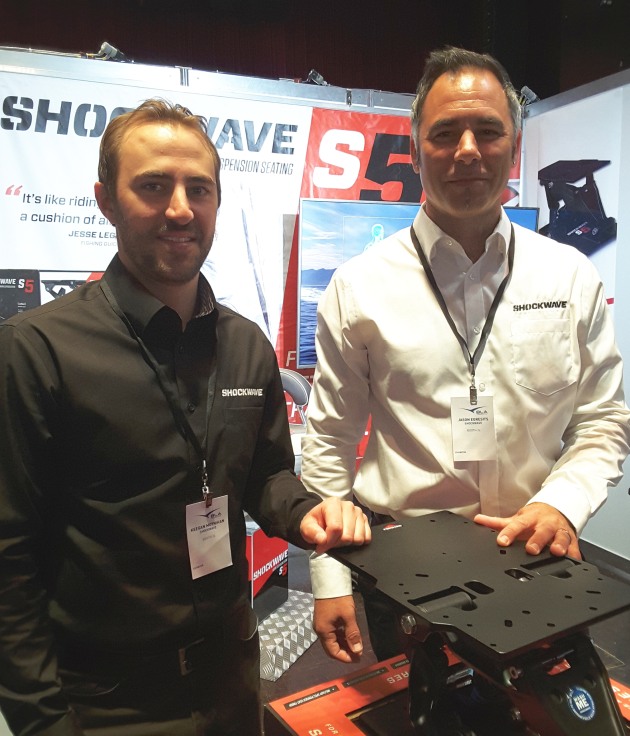 Shockwave S5 seat suspension
The Shockwave S5 seat suspension unit is another new product in the BLA portfolio having previously been shown at the Sanctuary Cove and Melbourne boat shows. Recreational boat seat suspension is perhaps not as widely used locally as in the US market but as boats venture offshore further and faster, the need for a smooth, comfortable ride becomes more critical. Shockwave has drawn on its experience in military and coast guard applications to design the S5 – tough, robust and designed specifically for marine use. It features an adjustable shock absorber for different passenger weights and sea conditions, an adjustable rebound rate and surge protection which reduces the deceleration impact of hitting a wave. Suitable for both OEM and after-market installations, expect to see more of these on boats in the future helping to protect the backs of keen fishos.