B&G sensing how the wind blows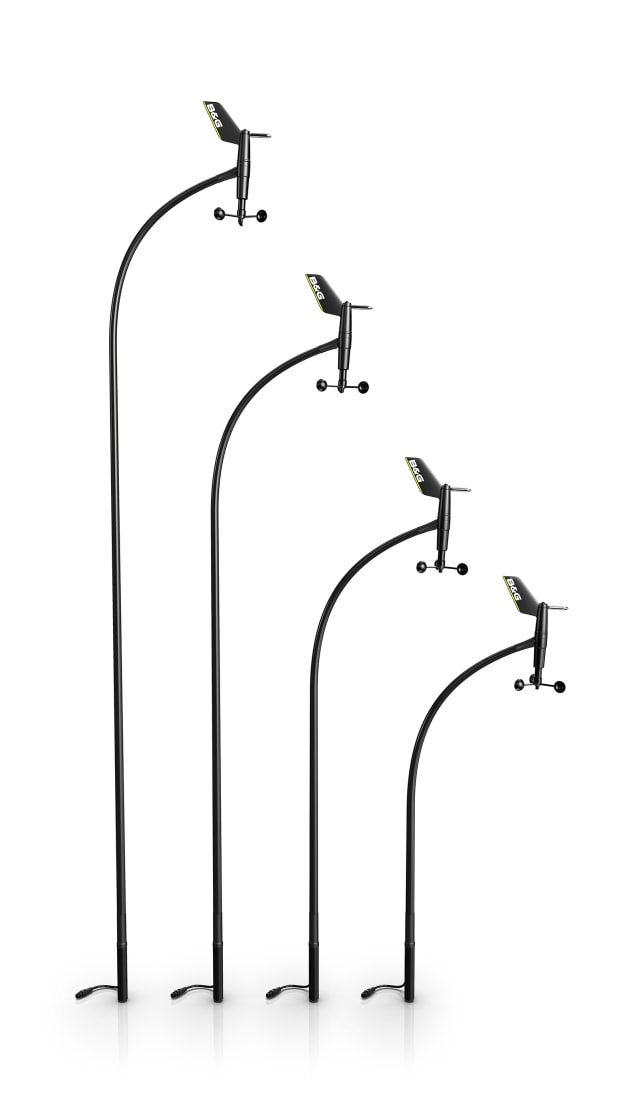 New wind sensor from B&G designed for racing yachts and long distance cruisers.
A new range of vertical wind sensors from the sailing electronics brand, B&G, is designed for race yachts and larger cruising yachts.
The new WS700 sensor is mounted on a spar that elevates it above sail-plan disturbances in order to provide accurate wind data. Accurate wind speed and angle data is important for racers but also for solo offshore sailors who depend on precise wind input for the autopilot to get the best steer-to-wind performance.
At the core of the WS700 sensor are new electronics that enable accurate measurements of wind angle and speed. The measurement error is under ±0.5° for wind direction and ±0.2kns for wind speed.
The aerodynamic design of the WS700 allows for smooth airflow and reduces the effect of turbulence around the body in order to maintain data accuracy. The design has been optimised through more than 500 hours of wind tunnel testing and more than 200,000 hours on the water under various conditions.
The shape of the vane has also been changed from previous models to make it more stable. The vane is not attached to the wind sensor with a screw but rather moulded into its top. This one- piece design provides improvements in balance, aerodynamics and shock loads. A new smooth balance weight with recessed mounting keeps the flow turbulence-free and steady.
The WS700 comes mounted on a carbon spar of four different lengths between 0.8-1.8m. It is compatible with NMEA 2000 networks via an interface (optional), H5000 and WTP systems.
Priced from $3,520 RRP. More details on the website.