B&G launches latest Triton instruments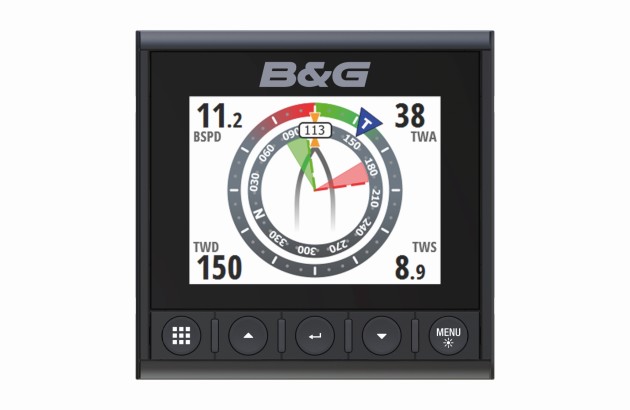 New LCD display for yachts is "clearer, slimmer and easier to use".
Sailing instrumentation specialist, B&G, part of the Navico group, has introduced a new Triton
2
instrument display and new pilot system control pad.
The new display incorporates Transflective LCD technology that makes use of reflected sunlight where available to provide superior daytime visibility and lower power consumption when compared with traditional backlit-only displays. The LCD panel is optically bonded to the anti-reflective display window to eliminate the possibility of condensation or fogging within the display unit.
The instrument can be configured to display multiple 'pages' of information such as vessel speed, depth, heading, wind speed and direction, depth and AIS data as well as B&G's specialist sailing features such as Sailsteer and Laylines. Users can quickly switch between pages using the silicon keys designed for use with wet or gloved hands and in all weather conditions. It is also waterproof to IPX7 standards.
"B&G's Triton series was first released in 2012 and very quickly became the 'must have' instrument on sailboats across the world," said Leif Ottosson, president and CEO of Navico. "The Triton2 is clearer, slimmer at just 8mm thin and is even easier to use, while retaining our specialist B&G sailing features."
The display offers a front-mount option that requires no access to the back of the console or panel for fixings, and single-cable NMEA 2000 connectivity for both power and data.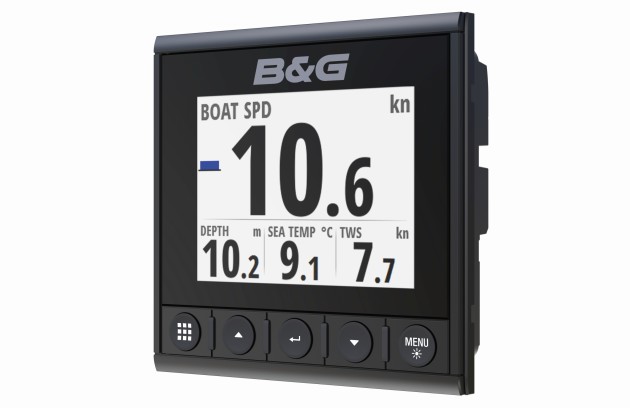 Available pages can be configured on-screen to suit individual yachts and instrument data. The display is compatible with a wide range of instruments, sensors and other NMEA 2000 data sources.
In addition to Triton2, B&G is launching a new pilot keypad featuring Intelligent Sail Steering functionality with compass and wind steering, Smart Manoeuvre controls to tack at the touch of a button and chart plotter integration to enable waypoint and route navigation.
The Triton2 display and pilot keypad will be available this month priced at AU$699 RRP/NZ$809 RRP (display only), AU$1,299 RRP/NZ$1,509 RRP (depth/speed pack) and AU$2,099 RRP/NZ$2,289 RRP (wind/depth/speed pack).