Axiom XL screens get plenty of CHIRP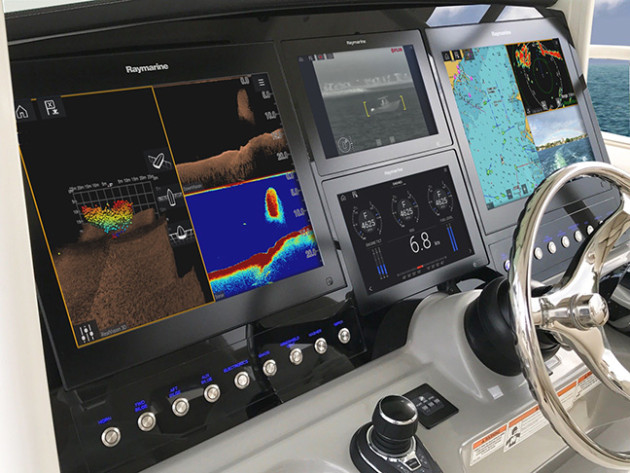 Raymarine's latest big screen displays offer multiple CHIRP options.
Raymarine's latest Axiom XL displays, available in 16-, 19-, 22- and 24-inch sizes, can be integrated with its RVX1000 sonar module to offer a range of CHIRP sonar options on the large screen full-HD displays.
The Axiom XL range, unveiled last month, is designed for premium yachts and glass bridge installations as well as centre console and sport fishing boats.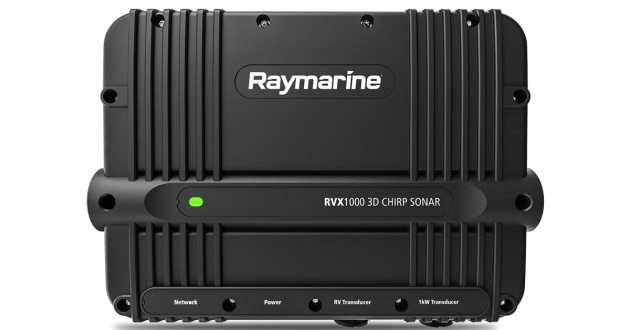 Based on the same powerful sonar technology found in Axiom Pro RVX, the RVX1000 offers a range of CHIRP sonar capabilities and transducer options. It features dual transducer ports: port 1 supports a Raymarine RealVision 3D transducer system while port 2 supports a wide range of Airmar 1kW CHIRP and non-CHIRP transducers.
Available CHIRP sonar options include DownVision for a photo-like 2D view underwater down to 600 feet, SideVision which can see out to 300 feet on both sides of a boat, High Frequency CHIRP used for spotting game fish and bait balls to depths of 900 feet, and 1kW CHIRP which supports low, medium and high frequency bands in depths up to 5,000 feet.
In addition to suppor for the new Axiom XL MFDs, Raymarine eS and gS Series systems can also be upgraded for free to the LightHouse 3 operating system and then networked with the RVX1000 or other Axiom family multifunction display products.
More details about upgrading to Lighthouse 3 and the RVX1000 sonar are here.