Aqualuma launches cost-effective industrial lighting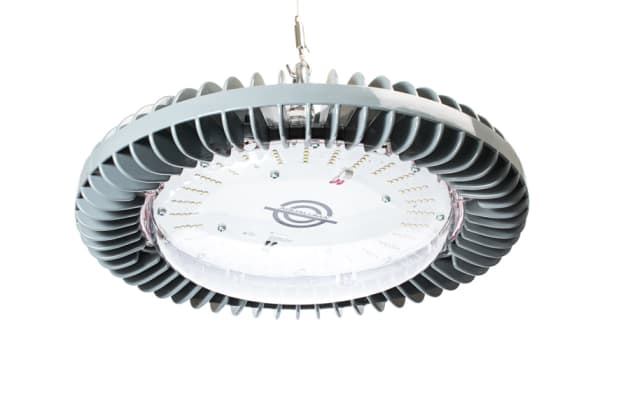 New low cost LED lighting solution aimed at marine businesses.
Best-known in the industry for its range of marine lighting solutions supplied to many leading boat brands, Gold Coast-based Aqualuma also supplies a range of commercial lighting products for warehouses and factories.
The latest product to be released is a simple, cost-effective LED highbay light called Lite-bay which is ideally suited for smaller businesses, particularly those operating in the marine industry.
Drawing on Aqualuma's marine expertise, the new lights feature a marine-grade epoxy powder-coated aluminium housing and heat sink with IP66 water ingress rating.
Aqualuma director Carl Amor said the Lite-bay product is priced to be competitive with cheap Chinese imports while offering an Australian-made product backed by a three-year warranty.
"The new Lite-bay allows us to compete in a new sector where clients need a straightforward lighting solution, without the level of sophisticated controls and optical options that Aqualuma usually offers," he said. "Although there is only one 130w model, efficiency levels are still market leading at 127 lumens/watt and pricing is very competitive, meaning you can support Australia and you don't need to buy an imported product."
The Lite-bay complements the existing premium range of Aqualuma highbay luminaires from 90w-250w which offer efficiencies of up to 150 lumens/watt. Typically, these lights are supplied to large logistics and warehousing installations where the ROI period is much longer than most small businesses can afford. The Lite-bay is designed to offer a cost-effective solution for those smaller businesses who might otherwise go for a cheaper imported product.
According to Aqualuma, replacing older metal halide lights with energy efficient LED lights can reduce energy costs by over 75% (depending on the application). Energy rebates available in several states can make the changeover more affordable and, in some cases, cash flow positive from day one through Aqualuma's range of financing options.
Owned by brothers, Carl and Grant Amor, Aqualuma has been manufacturing LED lighting for the past seven years from its purpose-built facility at Helensvale on the Gold Coast using majority sourced Australian components and aluminium castings.
"We have won many awards over the past few years that we are proud of, the latest being the Premier's Award for Export in December," said Carl Amor. "We export our existing range to UK, USA, Canada, New Zealand and we expect the future demand for the new Lite-bay to be as strong."
The Lite-bay lighting range is available in all Australian states through a national team of distributors and direct sales agents. More information on the website.