Yanmar gives cat new life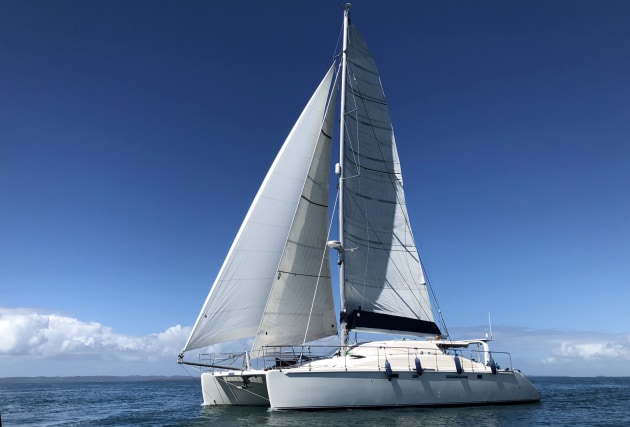 Engine repower by Moore Marine transforms ocean-going catamaran.
A 48-foot Grainger catamaran
has been given a new lease of life following an overhaul including the installation of new Yanmar engines by Moore Marine in Cleveland, Brisbane.
Two years ago Des Caling took ownership of the catamaran, SV Dream Catcher, which was built on the Gold Coast in 2000. He wanted to build up enough experience to sail to some of the Pacific Islands, Western Australian coast and even undertake some ocean crossings but, in order to do this, he decided to enhance Dream Catcher's cruising and remote capabilities.
Along with a pair of new Yanmar marine engines, he also commissioned new electronics, backup satellite communications, high quality solar panels and batteries with 1000 amp hours capacity. When it came to replace the engines, he was guided by Moore Marine with the decision being made to install a pair of new Yanmar 4JH80 (80hp) common rail diesel engines.
Moore Marine is an authorised sales and service dealer and preferred installer of Yanmar Marine engines through exclusive distributor Power Equipment.
Dream Catcher already had 50hp Yanmar 4JHA Series engines installed, which made the repower easier because the new, more powerful and fuel-efficient 4JH80 engines had the same footprint as the previous ones.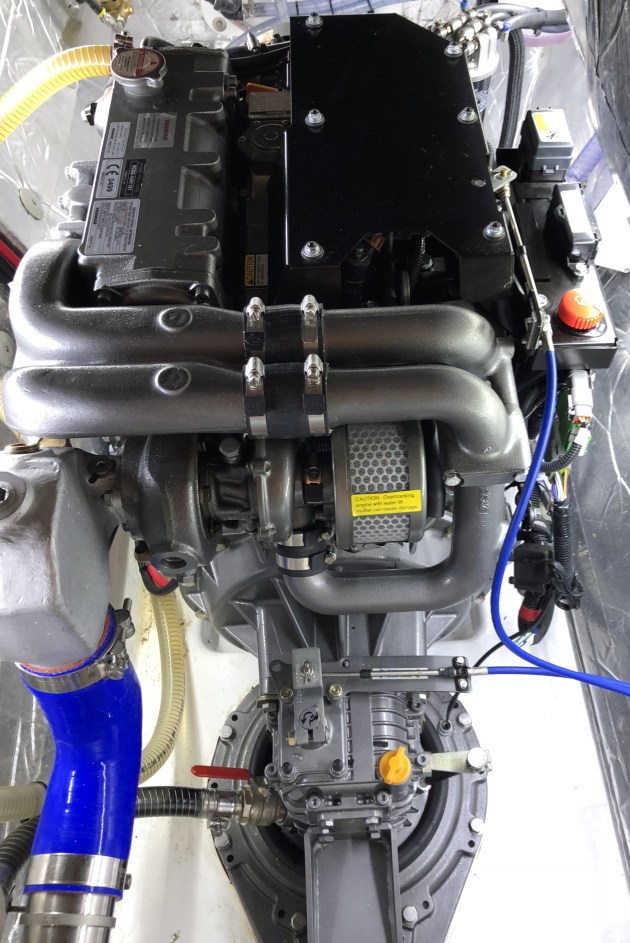 The new two-litre, four-cylinder Yanmar 4JH80 engines deliver a maximum output of 58.8 kW (80mhp) at a rated speed of 3,200 rpm. They meet EPA Tier 3 emission compliance and come with a 2+3 year extended warranty. They were matched to new SD60 sail drives, and Caling had the boat computer-modelled for a custom propeller match.
When it came to the installation, however, Caling said it was the skill and knowledge that Moore Marine brought to the job which made all the difference. In order to preserve the American white oak interior, it was necessary to carefully plan and execute all movements of the engines, both while removing the old ones and installing the new engines.
"Moore Marine did an unbelievable job. Bruce Moore mapped out a proposal to lift out the old engines without damaging any of the interior and without cutting the hull or deck.
"In my experience, the difference between a good and a bad engine installation can be a few thousand dollars but the potential problems a short time down the track can cost you much more than that.
"The Yanmars are great engines, however using Moore Marine to have them installed made a big difference, because they went the extra yards."
Caling said the fuel efficiency of Yanmar's common rail diesel engines was one of the main reasons he stayed with the brand. The new engines are also quieter than the old ones.
"There is a significantly noticeable difference in the saloon with engine noise when underway," he said.
"And coupled with the electronic governor and fuel flow meters, they are a particularly good engine to find the 'sweet spot' on your vessel."
Caling said the 10.5 tonne Grainger will easily do 10 knots with the Yanmars at around the 3,000rpm mark, while he can achieve 8 knots with engine speeds in the 2,400-2,800rpm range.
As a cruising assist option, one of the 4JH80s can run in a motor/sail combination at around 160 rpm. In this setting, Dream Catcher can travel 6 knots and fuel consumption is less than 0.5 litres/hour.
"Dream Catcher has run as she should from the very first water test with the new engines, with no changes or rework necessary," he said.