Yamba celebrates government contract win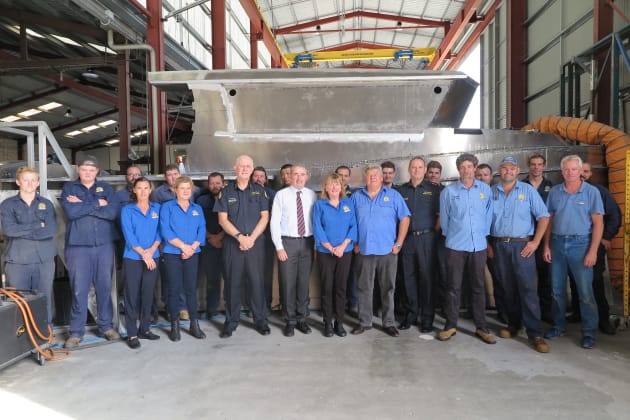 Contract to build eight Naiad boats a boost for local employment.
NSW north coast boat builder, Yamba Welding & Engineering is celebrating winning the biggest single contract in its 40-year history, a result which will see the company expand its current workforce.
The contract was awarded by the Federal Government's Australian Border Force and is for eight Naiad RIBS, four 12-metre boats and four 5-metre boats, to be built over the next two years in a deal worth more than $5 million.
Owner and director, Bill Collingburn, said the contract would allow the company to take on more local apprentices.
"It feels pretty good that the Commonwealth Government has the faith in us to do it. It's a vote of confidence in regional business and it gives the boys here a future. These young apprentices - they're all good kids."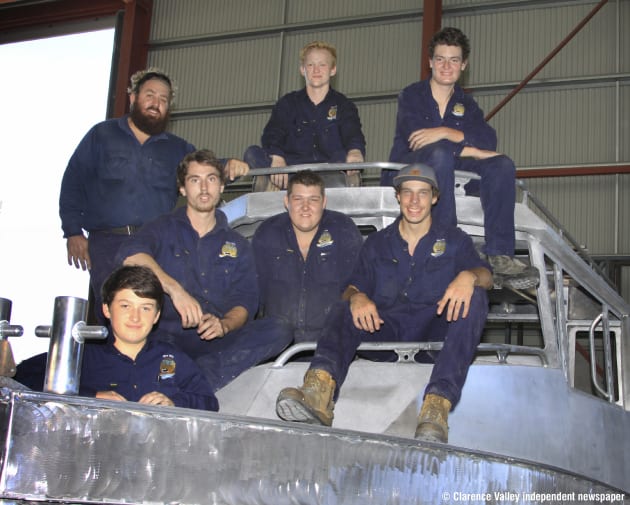 The company currently employs eight full-time equivalent apprentices at various stages of qualification working alongside 11 tradesman. More tradesmen are also due to be taken on as well as a production manager commencing in early June.
In addition to the ABF contract, there are currently another eight boats under construction and two refurbishments under way in the workshop.
The company gained the rights to build the New Zealand designed Naiad vessels on the east coast of Australia and Pacific islands in 2011. Known for their smooth handling in rough conditions, they are used worldwide by coast guards, police and defence forces, marine research and commercial operators.
The larger vessels due to be built for the ABF will be used for patrols in and around ports and harbours to enable a rapid response when needed. The smaller boats will be carried on and off-road, allowing the vessels to be quickly deployed to remote coastal regions where there may not be suitable launching and retrieval facilities.