Wright move to Rivergate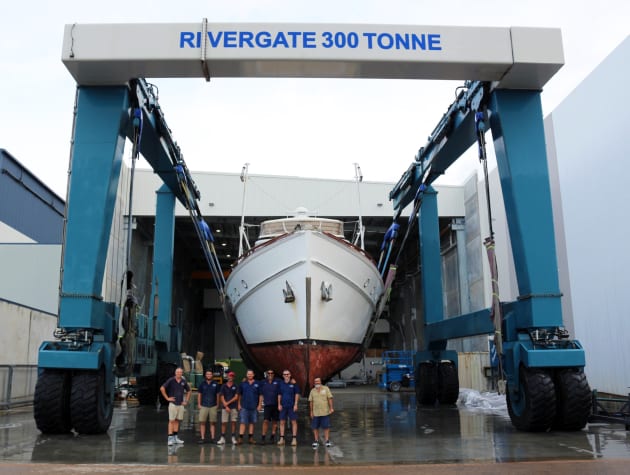 Historic Brisbane boat builder sets up shop at new location.
The name Norman R Wright & Sons is synonymous with boat building in Brisbane having been in operation on the Brisbane River since 1909. The company was founded by Norman R Wright and today is run by his grandsons, Bill and Ian Wright. Their father, Ron, was the first graduate in naval architecture from the University of Queensland.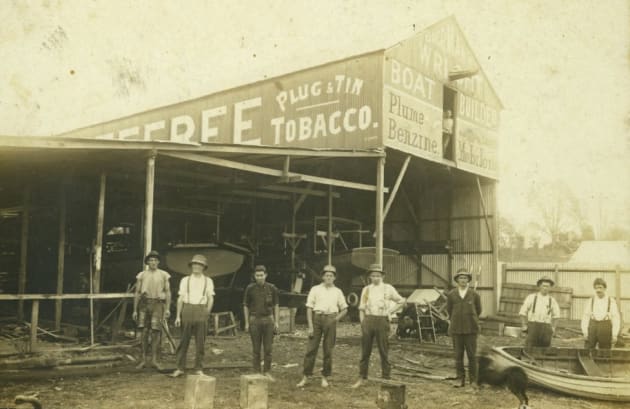 Over the past 108 years, the company has built a succession of iconic Australian vessels, starting with traditional wooden boats – ferries, schooners, fishing vessels, the classic Fairmile launches that were used as patrol boats during WWII, then refitted as ferries, and racing skiffs – before moving into composite construction and securing work for the luxury charter market, government, police and Royal Australian Navy.
The latest chapter in the company's history is a move down river to the Rivergate Marina complex, vacating the yard it has occupied at Bulimba since 1989. This will be the fourth location for the company having started in Newstead (1909-1936) then Quay St, Bulimba (1936-1989) and Byron St, Bulimba (1989-2016).
Today, the company prides itself on being adaptable and responsive to suit every level of the market, applying the skills of its 45-strong workforce – boat builders, painters, cabinet makers, designers and engineers – to refit/rebuild work and custom projects to order.
"Each generation has been passionate about what they do," said Ian Wright. "We've always had an in-house design capability, which is an advantage in this competitive global market."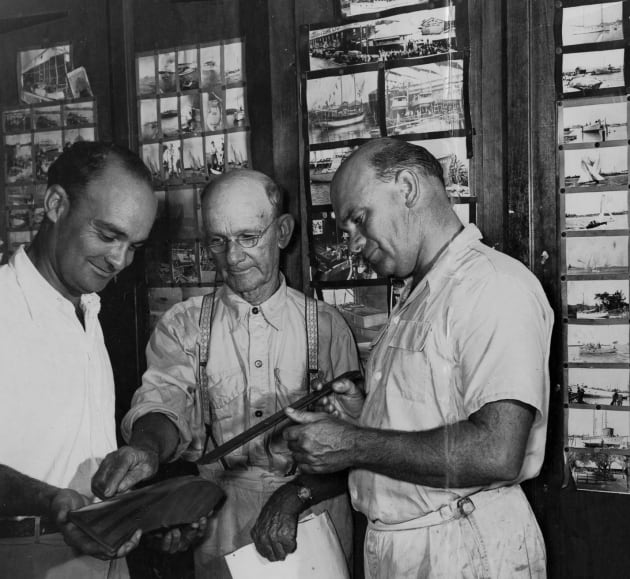 Tony Riek, co-director and soon to be managing director, is looking forward to settling in to the purpose-built premises at Rivergate. At 40m x 25m x 13m, the new shed is smaller than the company's previous facilities but "modern, better laid out, with hardstand, more usable space and more flexibility," according to Riek.
A mechanical engineer by trade with a background in the marine and mining industries, Riek said Rivergate's facilities, including on-site trades, 75 and 300 tonne travelifts and slipways will free up the company to focus on the next phase of its growth.
"We are anticipating more efficiency and better access to subcontractors," he said. "The experts at Rivergate handle the travelifts, they wash the boats and deliver them to our sheds.
"There is mutual benefit being part of Rivergate. We plan to bring more business to Rivergate and, in turn, hope to benefit from the concentration of marine businesses at Rivergate for flow-on business.
"It will be wonderful to work from our nice big shed, with deep water access and so many marine professionals in one place."
Another business located at Rivergate is Lex Baddiley Marine Engineering, which like Norman R Wright & Sons has been in operation since 1909.
"We have a long history of successful collaboration with Baddileys – three generations working together over 100 years," said Riek. "Adding our expertise to the mix means Rivergate is a one-stop shop for all kinds of boating – recreational, commercial, defence and superyachts."
Rivergate general manager, Andrew Cannon said Rivergate was particularly proud to welcome Norman Wright & Sons to the precinct.
"108 years in business is testament to the quality, ingenuity and ethics of the company. It's a remarkable achievement. We are eager to see what the next century delivers in terms of innovation and collaboration among the businesses at Rivergate, renowned worldwide for top-level service, skills and can-do approach."