Whitehaven buys out Integrity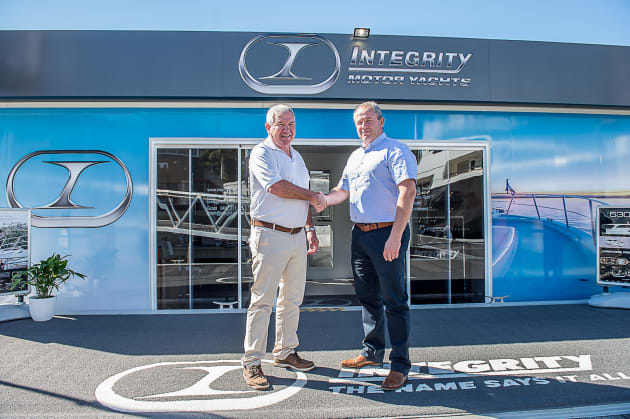 Australian motor yacht manufacturers set to merge.
Two local motor yacht builders, Whitehaven Motor Yachts and Integrity Motor Yachts, are set to pool their resources following the purchase of the Brett Flanagan-owned Integrity brand by Whitehaven.
According to the two companies, synergies in the brands' ethos and values will ensure both benefit from sharing resources across the sales, marketing and production functions.
Commenting on the deal, Whitehaven co-founder, Ryan Hanson said the company has "exciting growth plans in the short-term, among them a selection of new models, with details to be announced soon".
Flanagan will remain involved in the business for an initial transition period and then in a part-time capacity. He described the move as "fantastic for both companies".
"I am looking forward to a new era for Integrity and watching the brand we have built evolve," he said.
"Since the start, I have been running the business myself, funding everything with my own money. Whitehaven have the team and the resources to take Integrity to the next level, with international distribution to the US under consideration.
"They already have new models in the pipeline which look absolutely sensational too. They will knock your socks off!"
Long-standing marketing and media manager for both Whitehaven and Integrity, Peter Pembroke will take on the role of general manager for both brands.