Volvo Penta goes for more power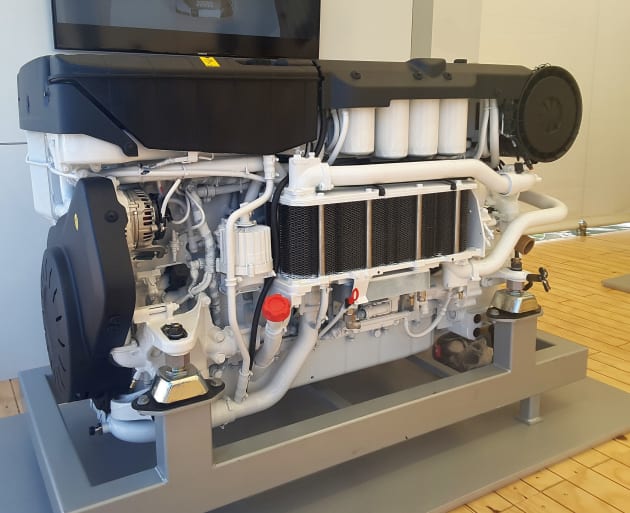 Engine manufacturer launches its most powerful model to date at SIBS.
Volvo Penta used the Sydney International Boat Show to introduce its most powerful engine to date, the newly-designed D13 engine which delivers 1000hp. The engine and its equivalent Inboard Performance System (IPS) drive, the D13-IPS1350, are designed for boats up to 120 feet in length.
"This is hugely exciting for us to create our most powerful engine yet," said Johan Wästeräng, vice president for product management in the marine leisure segment at Volvo Penta. "It's truly a landmark product for our marine range, and really gives us a bigger step into the large yacht market.
"We've spent a long time talking to customers about what they want, and refining our engine and IPS designs, so that we can offer unique experiences with exceptional products that are ideal for world-class vessels."
The new IPS package carries the designation 1350 because Volvo Penta claims the 1000hp engine delivers the equivalent power of a 1350hp engine when paired with the IPS drive.
Volvo Penta said the D13-IPS1350 had been field tested in a 68ft yacht and its data compared to a 1360hp traditional inboard engine from a competitor. The company said the new unit was lighter with better displacement, used 36% less fuel, had faster acceleration and a higher top speed, as well as lower noise and vibration.
"With 36% better fuel economy this means that our IPS package has a much greater cruising range than a typical inboard engine," said Björn Rönnvall, product manager for the marine leisure segment at Volvo Penta. "To put that into context, customers would be able to cruise from Cannes to the Balearic Islands without having to refuel in Spain, or from Miami to the Bahamas and back again on one tank of fuel.
"We're working with more boat builders and are gaining a greater foothold in the large yacht market, so we see an opportunity for even more possibilities for customers in future."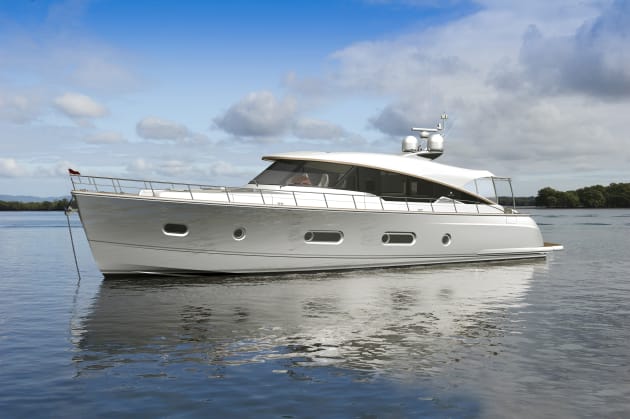 One of the first boats to be powered by the D13-IPS1350 will be the new Belize 66 currently in production with Riviera which is due to be launched in 2018.
"We selected the D13-IPS1350 to power the Belize 66 as we've had great success with all the capabilities that Volvo Penta IPS offers in previous yachts, and we knew we'd want to utilise the higher power output of this new IPS model for our latest yacht," said Wes Moxey, co-founder of Belize and chief executive officer of Riviera.
Volvo Penta has installed more than 1000 IPS drives into Riviera yachts, including the Belize 54 and Riviera 4800 Sport Yacht.