Volvo Penta adds US 'muscle' outboards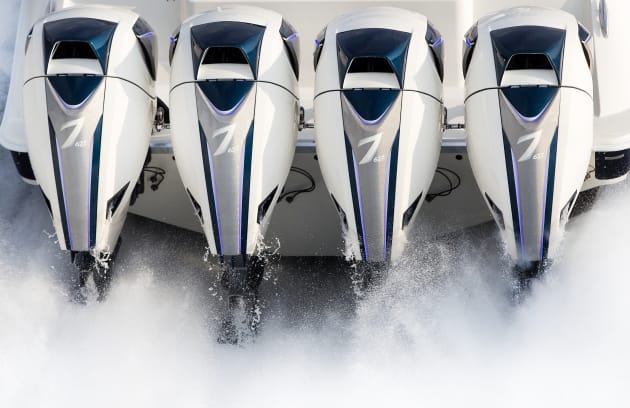 Volvo Penta returns to outboard market with Seven Marine acquisition.
Marine engine and propulsion system manufacturer, Volvo Penta, has announced it is re-entering the outboard market following the acquisition of US-based outboard manufacturer, Seven Marine.
"This is an exciting step for Volvo Penta," said Ron Huibers, president of Volvo Penta of the Americas. "We are combining the strength of two highly innovative companies to deliver an unbeatable engine range for the gasoline segment.
"We will not only come to market with an extremely attractive outboard solution, but we will deliver the benefits of our world-class service network to a broader range of customers."
The original Penta company produced its first outboard engine in 1922 but Volvo Penta itself exited the outboard market in 1979.
Based in Milwaukee, Wisconsin, Seven Marine was founded in 2010 by a group of engineers with the goal of producing the most powerful outboards on the market. Its high performance petrol engines, rated at 557hp and 627hp, are designed to meet the needs of larger outboard-powered boats.
The company's 6.2 litre supercharged small block V8 engines are fitted horizontally and employ automotive technology including the use of fresh-water cooling for enhanced durability and corrosion protection.
"The Seven Marine concept mirrors the successful strategy we have followed in pursuing automotive technology," said Björn Ingemanson, president of Volvo Penta. "Just as we are a leader in diesel and gasoline engine technology, Seven Marine leads its market for state-of-the-art outboards.
"We have a shared vision for the future, and this deal provides an ideal platform for us to grow and adapt together. We will move forward in leading the development of world-class performance and sustainability for the most premium of outboard motor segments."
Seven Marine will operate as a stand-alone entity retaining its brand, product line and organisational structure. Previously available through OEM partners and direct to customers, the company will expand its availability in the market taking advantage of the Volvo Penta service and distribution network.
"This is a great development for us," said Rick Davis, Seven Marine's president and CEO. "As a young company we have pushed ourselves forward to revolutionise the outboard experience in a short period of time. And in partnering with Volvo Penta, we will have a solid backing to continue improving the customer experience through the pursuit of technological and innovation advancement."