Victorians to get Better Boating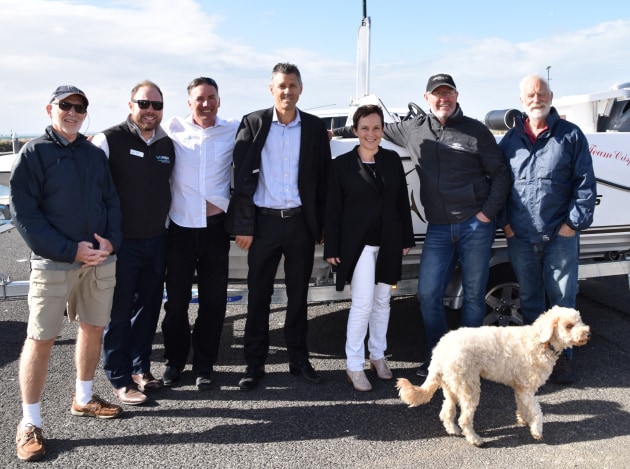 State government set to follow through on boating election promises.
The Victorian State government has signalled its intention to follow through on the election promises made to the boating industry with the creation of Better Boating Victoria. This will oversee the introduction of free parking and launching at all public Victorian boat ramps, as promised by the Labor party, as well as other boating initiatives.
The announcement was made last week at the Altona Boat Ramp by the Minister for Fishing and Boating, Jaala Pulford.
"We've created Better Boating Victoria to oversee our unprecedented investment in boating that will ensure more Victorians can enjoy our wonderful waterways," she said.
The government is also planning to set up the Better Boating Fund which will be used to fund boating facility upgrades and maintenance of local boating infrastructure. All revenue collected from licence fees and registrations will be directed to projects that improve boat ramps and other facilities.
Initially the new body will oversee the delivery of upgrades and maintenance at Mordialloc, Queenscliff, Point Richards, Hastings, Rhyll and Cowes Jetty. Eight new casual berths will also be established for public use across Port Phillip Bay.
It will also meet with stakeholders in the fishing and boating industry to work on future Better Boating initiatives.
Steve Walker, BIAV CEO, welcomed the launch of Better Boating Victoria, describing it as a "significant step in the right direction" in addressing the major policy changes which the association has been campaigning for - boating fee hypothecation, improved governance/management, and a strategic approach to utilising the hypothecated funds.
"This announcement supports all three of these things and is good news," he said. "We now look forward to the legislation to set up the hypothecation of the fees into the Better Boating Fund, which is expected to happen by September this year.
"Free launching and parking, and interim improvements to some facilities may get underway sooner."
More information at transport.vic.gov.au/betterboating.