Vic Libs pledge to boost boat spending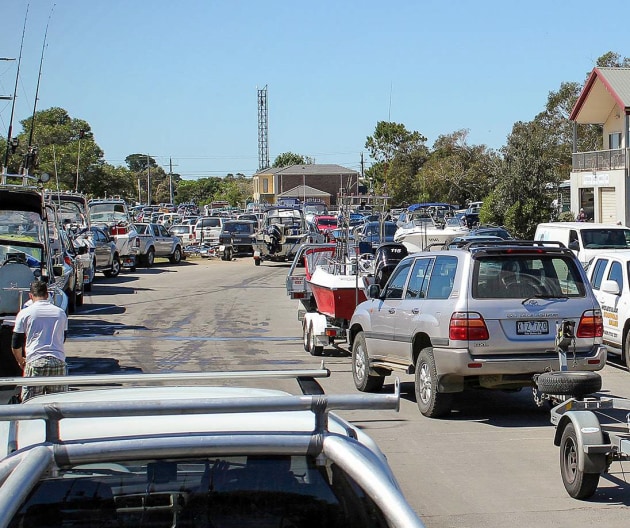 Victorian boating fees will be used to set up new Blue Infrastructure Fund.
In the lead-up to the Victorian state election in November, the Liberal party has committed to return the proceeds of all collected boating fees into improving the facilities for the state's boating community.
If elected, the Liberal-National Coalition has promised to set up a new Blue Infrastructure Fund which will use the collected revenue to invest in boating infrastructure such as boat ramps, jetties, and navigational lighting as well as onshore facilities.
The Victorian Ports Corporation Melbourne (VPCM) will be appointed to manage marine infrastructure development in the state.
"Victoria's waterways are weekend playgrounds to millions of Victorians which is why we want to build better facilities for water users to enjoy," said Matthew Guy, leader of the opposition in Victoria.
"The Liberal Nationals will deliver a fair go for boaties and recreational fishers by making sure their licence and other fees are spent on upgrading and building things like more boat ramps, jetties, navigational lighting as well as onshore facilities such as bigger car parks.
"This investment will be right throughout our state – from our bays and coast to our inland lakes and waterways."
The announcement was welcomed by the Boating Industry Association of Victoria (BIAV) which has been driving the Ramp Rage online campaign aimed at boosting the level of funding in boating infrastructure. In 2016/17, only $3.23 million of the $27.7 million raised through the state's boating licences and fees was spent on boating infrastructure.
"The recreational boating industry stands and applauds this announcement by the Liberal Nationals," said Steve Walker, BIAV CEO.
"Recreational boaters in Victoria are getting a raw deal from the state's declining boating infrastructure service levels and this is damaging our industry growth and jobs.
"Sixty-eight per cent of Victorian registered boaters who launch onto Port Phillip or Westernport Bays each year see only 5.2% of the marine licence and vessel registration fees they pay reinvested into better public boating infrastructure on the bays.
"The delivery of improved service levels at public boating facilities will see an enormous economic benefit unlocked and delivered to the Victorian economy. Not just in terms of jobs and economic growth but in liveability for the Victorian community."
Walker said the proposed Blue Infrastructure Fund had the potential to generate an extra 2,000 full-time positions in the Victorian recreational boating industry as a result of increased boating activity over the next decade.
"I encourage all recreational boaters and our industry members to consider the LNP policy agenda and to view it as a stamp of approval for the importance of recreational boating to the State of Victoria," he said.