VEEM celebrates 50 year milestone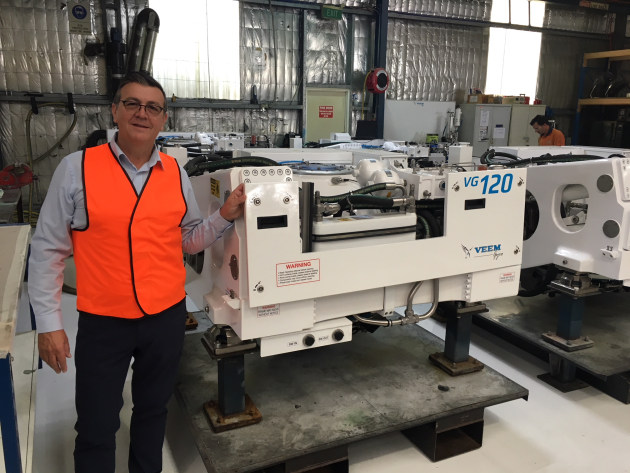 WA marine manufacturer marks 50th anniversary at annual general meeting.
Australian manufacturer VEEM Limited, best-known for its stabilisation and propulsion systems, celebrated 50 years in business at its annual general meeting in Perth this week.
The company was founded by Voyka (Charlie) and Elizabeth Miocevich in 1968 in Perth, Western Australia to carry out dynamic balancing and driveshaft services.
The sudden passing of Charlie in 1976 saw Elizabeth step into the spotlight until their three sons – Gary, Mark and Brad – were ready to take over management of the business in 1982. In October 2016, the company listed on the Australian Stock Exchange. For the financial year 2017/18, it returned an after-tax profit of $2.7 million on revenue of more than $40 million. The company employs 180 staff employed at its purpose-built manufacturing and fabrication facility in Canning Vale, WA.
VEEM managing director Mark Miocevich said his father Charlie would be proud to see the business become an international leader in the challenging and highly-competitive marine propulsion and stabilisation industry.
"It's an emotional day for Elizabeth, Brad and myself as we remember Charlie and his enduring legacy," he said. "Today we also remember our older brother Gary who sadly passed away in 2015."
Gary Miocevich was chairman of VEEM as well as being instrumental in establishing the Perth Motorplex, the home of drag racing in Western Australia. Mark and younger brother Brad both share the family passion for motor sports.
Mark Miocevich said VEEM's anniversary year had been one of growth across all divisions and that the company is particularly excited by the acceptance the world's leading boat builders had shown for VEEM's patented gyrostabiliser technology.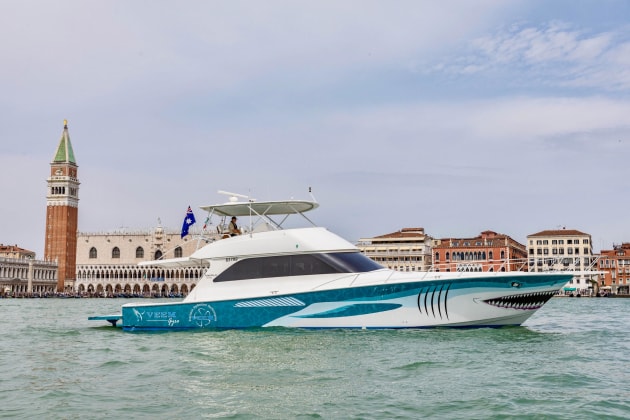 In 2018 VEEM Gyrostabilizers were installed in superyachts by prestige Dutch boat builders Feadship Royal De Vries, Royal Huisman, Van Der Valk Shipyard and Talsma Shipyard, as well as by France's Couach Shipyards and Westport Shipyards, USA. Damen Shipbuilding Group also installed gyrostabilisers in its offshore workboats.
VEEM is also known for the variety of items it manufactures, ranging from aircraft and naval components to sculptures. Recently the company cast the largest bell in the southern hemisphere, the 6.5 tonne ANZAC Bell, installed at the Perth Bell Tower at Elizabeth Quay, which commemorates 100 years since the end of the First World War.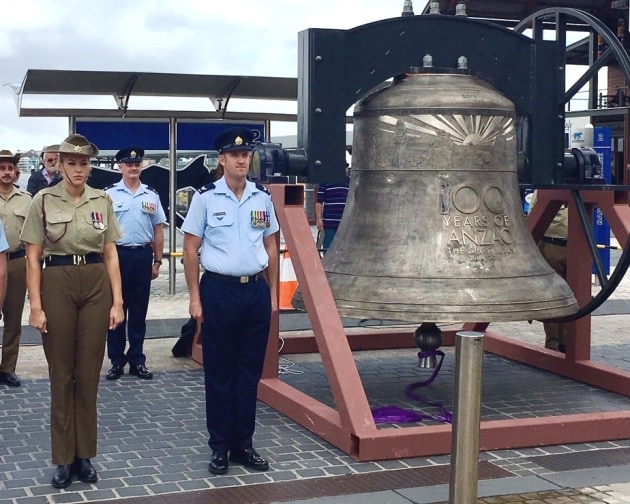 VEEM is seeking to establish a new specialist gyro and defence manufacturing facility near its current headquarters in Canning Vale to accommodate the increased demand expected for its products.
"2019 is shaping up to be an important year for VEEM, as we continue to increase sales of propeller and stabilisation systems and realise the potential of our world leading Gyrostabilizer technology," said Mark Miocevich.
"With a healthy forward order book, our focus is on expanding VEEM's international service offering and broadening our success across identified growth markets, particularly in workboat, superyacht and defence industries.
"VEEM's underlying traditional business in propulsion, ride control and defence will provide growth in earnings, with Gyrostabilizer sales showing further potential with increasing market penetration."