Two new sites join clean marina list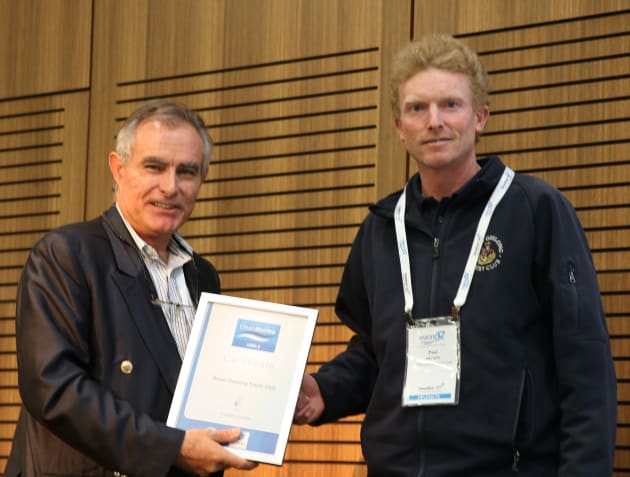 Marinas in Victoria and NSW the latest additions to Clean Marina program.
The Royal Geelong Yacht Club (RGYC) in Victoria and Koolewong Marina on the NSW Central Coast both received their Clean Marina Level 3 accreditations during the recent Marina17 conference, presented by Marina Industries Association (MIA) president Andrew Chapman CMM.
The Clean Marinas accreditation provides participating clubs and marinas with a template for environmental best practice. The program is administered by MIA and audits are conducted by qualified independent auditors. Level 3 accreditation requires a demonstrated commitment to environmental best practice.
"We are very proud of this achievement which reflects our dedication to environmental best practice - in both performance and education - across our entire marina operations," said RYGC Commodore, Chris Williams.
"The RGYC has a genuine commitment to sustainability and the outcomes it achieves and we're absolutely delighted our marina is officially recognised as a testament to that, and to an international standard."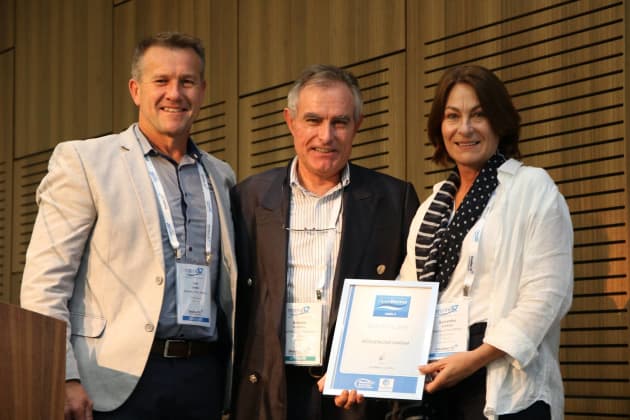 Koolewong Marina achieved accreditation as both a Clean Marina Level 3 and a Fish Friendly Marina. The marina is a recent development on Brisbane Water, 10 minutes' drive from Gosford. It has 50 berths for vessels up to 30 metres with draft to 5.5m. Facilities include pump out, shore power to 63 amps, security, guest amenities and a restaurant.
"Clean Marina and Fish Friendly accreditations are important steps in demonstrating Koolewong Marina's commitment to environmental best practice and to setting a positive example within the local community," said Les Binken, Koolewong Marina owner.
"Marinas exist because our clients want to experience a healthy marine environment. It is in everyone's best interest that we keep raising environmental awareness and standards."