Top Mercury tech from the Gong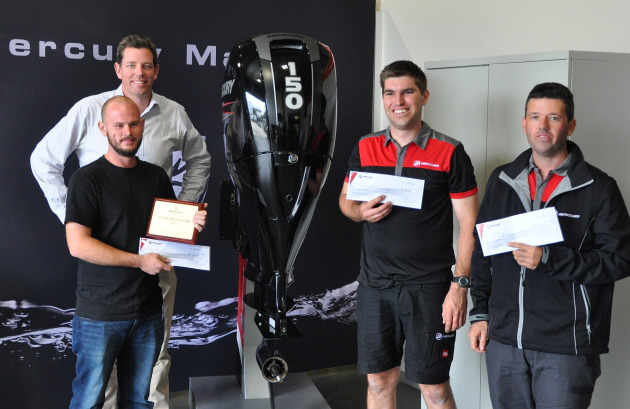 Mercury Marine picks Hitech Marine mechanic as ANZ's best technician.
Mercury Marine has named its Technician of the Year as Lieuwe Mellae from Hitech Marine in Wollongong, NSW. Mellae, who beat off competition from two New Zealanders in the final, took home a brand new Mercury 150 FourStroke outboard as his winning prize.
"I'm certainly happy I won, but it's still a bit unbelievable really," he said.
"It was a tough competition, there was a lot of pressure, and I think any one of us in the final would have been a deserving winner."
The competition involves Mercury technicians from Australia and New Zealand who complete a factory-certified training curriculum using Mercury's online training system as well as attending factory-based training courses. The best technicians of each region – six in all – made it through to the next round of testing, with three then moving through to the final.
The finalists where Cam Williams from Stihl Shop Marine (New Zealand South Island), Ben Castle of Gulfland Marine (New Zealand North Island) and Lieuwe. The final round involved three 45-minute practical exams diagnosing and repairing engine problems.
"Overall, the competition really showed how knowledgeable and skilful our technicians are," said Nicholas Webb, senior director of engine products, aftersales and marketing ANZP.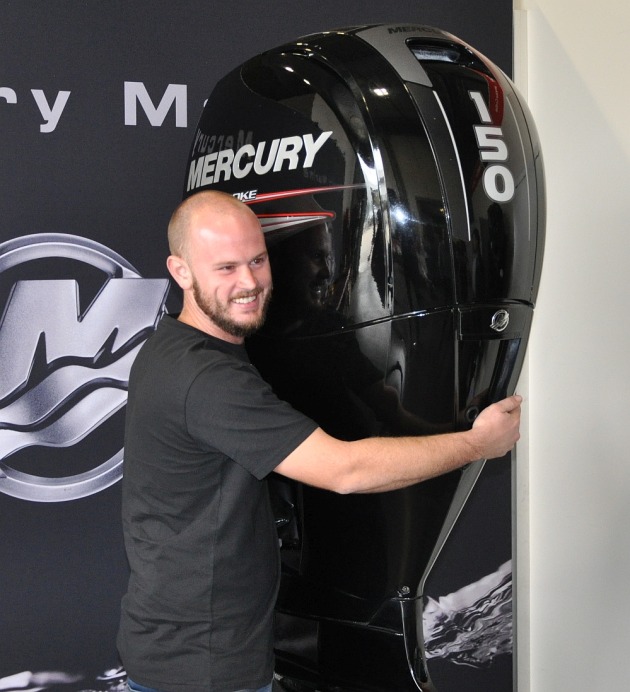 "Technicians like Lieuwe are an integral part to Mercury customer ownership experience.
"But this contest isn't just about finding the best of the best, it's also about encouraging all Mercury technicians to keep working and keep improving because that's what Mercury owners expect and deserve."
Twenty-six-year-old Lieuwe grew up fishing and boating so having a career in the marine industry was always likely.
"I would have been about 13 when I got my first tinnie and was always interested in how the engine worked. I think that's where it started and at 16 I began my apprenticeship," he said.
Lieuwe still has that tinnie – a 3.8 metre Brooker with a 30hp Mercury outboard – which means he has a bit of thinking to do about his sizeable 150hp prize.
"Yeah, it's a bit big for my current boat," he laughed. "I'd love to find a boat suitable to do up, but honestly I haven't had a chance to think about it.
"The 150 FourStroke is a great engine and an unbeatable prize."