Thwaites Marine adds Stacer and Evinrude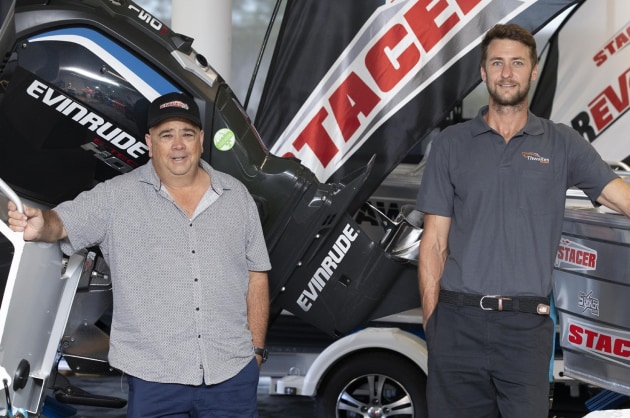 Coffs Harbour marine services to offer boat-motor-trailer packages.
Thwaites Marine in Coffs Harbour, NSW, has added Stacer aluminium boats and Evinrude Direct Injection engines to its line-up of marine services. The dealership is run by dealer principal Ben Thwaites who has a background in the industry as a marine engineer and mechanic.
"I have always had an interest in boating. I grew up fishing, wakeboarding, surfing and sailing," he said. "Nowadays, I am a keen spear fisherman and I also have my own boat.
According to Thwaites, Coffs Harbour is an ideal location for Stacer and Evinrude because of the many freshwater rivers and the accessibility to offshore fishing. His aim is to combine the Stacer and Evinrude products with his own good reputation in the community and offer the growing Coffs Harbour area its best boat-motor-trailer packages.
"Stacer and Evinrude have an excellent product range suitable for our sales and most importantly our Coffs Harbour customers," he said.
In addition to boat and outboard sales, the dealership also offers repairs and servicing for vessels from small trailer boats up to large commercial vessels.
"Ben's energy is exactly what we were looking for in the Coffs Harbour area," said Dominic Smith, Stacer's national account manager. "I can tell you that Ben and the entire Thwaites Marine team is ready to go the extra mile for their customers."