Thinking of going to the beach? Better watch out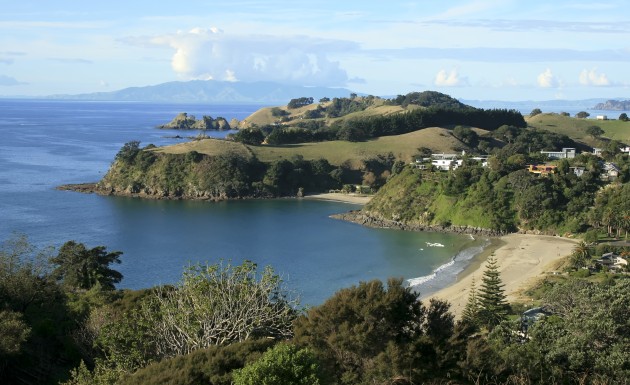 Research suggests growing beach pollution poses a risk to New Zealand beachgoers.
New research has revealed that New Zealand's world-famous beaches may not be as clean as previously perceived, with litter-related injuries to beachgoers on the rise.
The report, entitled 'Are our beaches safe? Quantifying the human health impact of anthropogenic beach litter on people in New Zealand' – was a joint initiative between Murdoch University's Harry Butler Institute and the University of Waikato.
Researchers analysed 10 years of data collected by New Zealand's Accident Compensation Corporation in relation to beach injury claims between 2007 and 2016 to examine the safety risks that rubbish on beaches posed to visitors.
"Marine debris and beach litter is an unrecognised but pervasive hazard to people of all ages, with a specific risk posed to young children," said Professor Marine Campbell, lead researcher and Chevron Harry Butler Chair of Biosecurity and Environment Science.
"This has rarely been explored globally, and never in New Zealand.
"This study lays the groundwork to understand the true costs of beach litter and impacts on human health, which we hope will inform beach management policies and awareness campaigns."
Professor Campbell said that while New Zealand's iconic beaches attracted more than 800,000 international tourists as well as locals each year, a general understanding of the hazards posed by litter was poor.
"Human use of marine environments is increasing on an annual basis, with specific growth of recreational and tourism activities focused on beaches.
"Unfortunately, this increasing use is coupled with an increase in beach litter that can potentially enhance the risk of personal injury that can cause a loss of amenity value, decreases tourism, and potentially enhances the risk of personal injury."
The top five causes of beach-related injuries included loss of balance, punctures, tripping, twisting movement and being knocked over by an object. Typical injuries included infected wounds, soft tissue strains, damage to the eye and fractures or dislocations. In some cases, injuries also included broken bones, infections from needle stick jabs, and even blindness.
Children under 14 comprised 30% of those injured by beach debris, which researchers said signified a high risk of exposure to this "vulnerable element of society".
"Young children exhibit naïve behaviour when interacting in the environment, and in similar vein to animal interactions with litter - young children would mistakenly ingest items, be attracted to colour, and not read warning labels, leading to exposure," said the report.
Interestingly, the fact that a beach looks clean is no guarantee of safety with injuries more likely to occur on beaches that are less polluted than a dirty-looking beach.
"The extent to which these risks are manifest across the continuum of clean to 'dirty' beaches remains to be seen but is likely to significantly influence people's perception of risk," said Professor Campbell.
The Harry Butler Institute at Murdoch University plans to conduct a similar study on the human health impact of litter on Australian beachgoers in the near future.