The Yacht Brokerage adds new power boats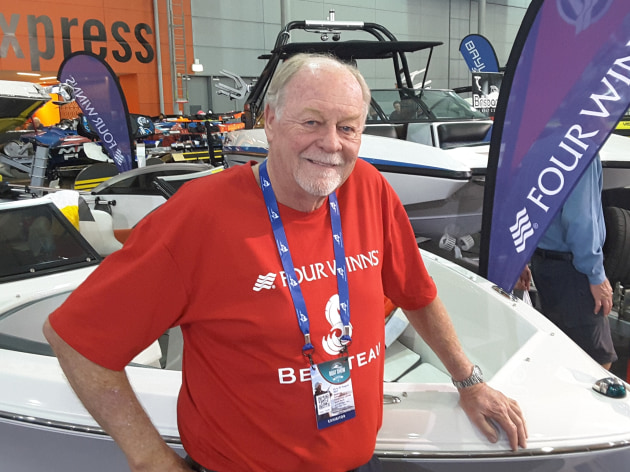 Gold Coast dealer expands with Beneteau outboards and Four Winns.
Gold Coast-based boat broker, The Yacht Brokerage, used last week's Brisbane Boat Show to introduce the latest additions to its line-up, Beneteau outboard power boats and the US sports boat manufacturer, Four Winns, also part of the Beneteau group.
As the current Queensland dealer for Beneteau yachts, principal Peter Nicholson said he is excited to be bringing two of the world's most renowned power boating brands to Queensland.
"Beneteau is the world's largest yacht builder and Four Winns is globally known as one of the biggest producers of quality motorboats, with both brands developing products perfect for the Queensland market," he said.
The brokerage achieved close to $10 million in sales over the past financial year off an upsurge in demand for recreational boats.
"Our partnership with Groupe Beneteau follows an incredible 12 months for our business with sales more than doubling as demand for recreational boats continues to build off a strengthening local economy," said Nicholson.
The Yacht Brokerage displayed a range of Four Winns models at the Brisbane Boat Show including 27-foot and 18-foot bow rider models with Mercury outboards and a 210 bow rider with MerCruiser inboard.
Models in the Beneteau outboard range include the Antares, Barracuda and Flyer brands which Nicholson said are ideally suited for the Queensland market. The brokerage has already sold one Barracuda model to a customer who was down-sizing from a 35-foot sports boat but who still wanted the security of a walkaround deck, an enclosed cabin and the ease of use of an outboard.
Nicholson has another two Barracuda models on order for arrival early next year as well as orders for an Antares 7 and 8 expected before Christmas.
"The Yacht Brokerage is very positive about our growth prospects going forward as we seek to establish ourselves as one of the leading recreational boating dealerships in the country," said Nicholson.
"Our partnership with Groupe Beneteau endorses our commitment to service quality and product excellence and we are excited to bring their newest lines to our waterways."