The Boat Works expands with dry storage and marina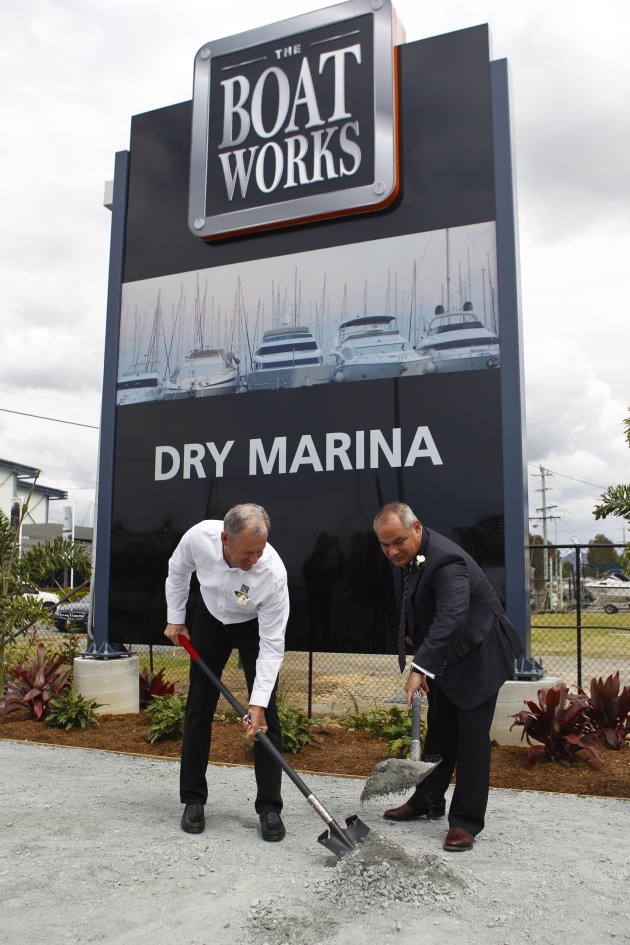 New $100 million development will double the size of Gold Coast boatyard.
The Boat Works has started work on a $100 million expansion of its facilities at Coomera on the Gold Coast which is set to double the size of its current footprint.
The development will include dry storage for up to 200 boats from 25 to 100ft, as well as expanded refit facilities, and a 50-berth marina and waterfront village comprising boutiques and restaurants.
Queensland-based Superior Jetties has been awarded the contract to build the new marina which is expected to welcome its first vessels in early December. Stage 1 of the development is due for completion in April 2019.
City of Gold Coast Mayor Tom Tate was on hand to officially launch the project last week alongside The Boat Works owner Tony Longhurst.
"Expanding the City's economy is vital for our future growth," said Tate. "The marine sector is enjoying considerable growth and this development will take us to the next level nationally and internationally.
"We will become the number one port of choice along the entire east coast and I commend The Boat Works for opening up our marine service and logistics facilities to a global market."
A key aspect of the project is the dredging work being undertaken by the Gold Coast Waterways Authority which will make the Coomera River more accessible to boats.
"The entire Coomera Marine Precinct will benefit from the Gold Coast Waterways Authority's commitment to dredge the Coomera River in early 2019, granting year-round access for vessels that previously may have been reluctant to call in to the Gold Coast for repairs, refits and storage because of shallow waters at low tide," said Tony Longhurst.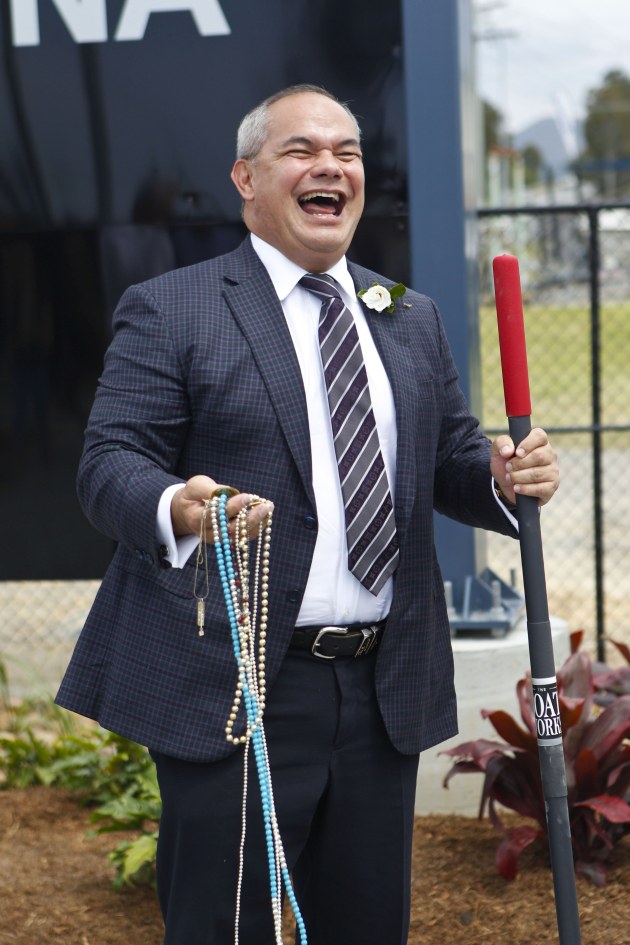 "The Gold Coast will become the port of call for every type of boat – from leisure craft to larger commercial vessels – as they travel the east coast between Melbourne and Sydney and the Whitsundays.
"The benefits of this increased visitation will flow on to the south-east economy in the form of jobs and business in all sectors."
The Boat Works currently lifts 50 boats per week with its Travel lifts and Sealift equipment and employs 1,000 personnel, figures which are forecast to double in the next three to five years.
John Hogan, CEO at Superior Jetties, said the marina will be a specialist working marina where vessels can be provided with all types of servicing needs.
"There will be over 40 specialist berths to 30m that includes multihulls. Special close deep water for crane and forklift access will allow in-water refits, as well as a shiplift and ramp facility to service upland storage of vessels on a hard stand."
The launch of the project comes hot on the heels of last week's announcement by fellow Coomera boatyard, Gold Coast City Marina, that it also plans to double in size with new facilities including a 1,000 tonne capacity lift.