Taylor Bros to build icebreaker barges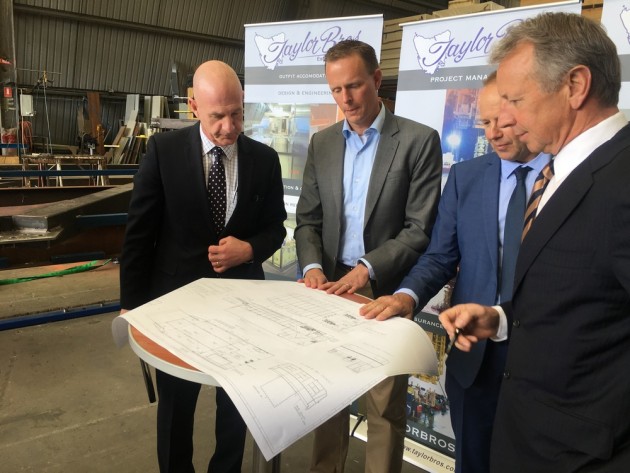 Tasmanian company chosen to build Antarctic landing barges.
Damen Schelde Naval Shipbuilding (DSNS) has selected Taylor Bros of Tasmania to supply two high-powered Antarctic landing barges for Australia's new icebreaker, the RSV Nuyina, which Damen is currently building at its yard in Romania for the Australian Antarctic Division (AAD).
"This contract with Taylor Bros demonstrates Damen's strong conviction in the maxim 'think global, act local'. Wherever we operate in the world we work closely with local suppliers and service providers, participating in knowledge sharing initiatives that work in the interests of all parties," said Roland Briene, Damen area director Asia Pacific.
"Taylor Bros was a natural choice for this contract, having delivered a number of projects to the AAD previously. Tasmania in general has an excellent reputation for being one of the most effective manufacturing, supply and support bases for Antarctic research."
The new barges will be designed and built to carry 45.5 tonne trucks from ship to shore on a continuous basis, giving the new icebreaker greater capability for unloading and reloading. Construction of the barges will be completed in 2020 when the RSV Nuyina comes into service, replacing the current vessel, the Aurora Australis.
The 156-metre long RSV Nuyina will be able to break ice up to 1.65 metres at speeds of 3 knots and will supply Australia's research stations in Antarctica and Macquarie Island with cargo, equipment and personnel. With a 500m2 laboratory and office facilities onboard, the vessel will also enable research activities to be carried out onboard and will be able to host up to 32 crew and as many as 116 AAD scientific personnel, plus a doctor, in climate controlled accommodation.