Take a ride on the waves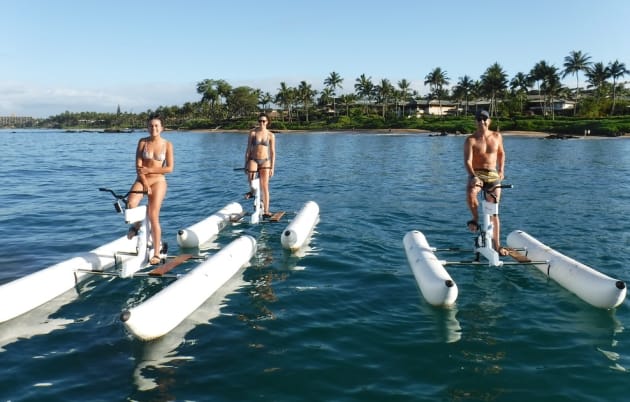 Tired of mountain biking? How about water biking instead...
Local specialist marine equipment distributor, Boating Connexions, has released the Schiller S1 Water Bike, a unique vessel/vehicle that combines water sports and cycling in the one machine.
"The Schiller S1 Water Bike provides a great way to get around on the water, taking in the views and encompassing all the health benefits associated with road cycling without the inherent danger of playing Russian roulette with the traffic," said Neil Solomons at Boating Connexions.
Designed and manufactured in San Francisco, the Schiller S1 Water Bike evolved from an idea prompted by the multitude of lakes across the USA and the necessity to have an environmentally-friendly solution for water activities in those pristine areas.
The designers, all keen road bicycle riders themselves, created a vehicle that is structured around a 20kg aluminium and stainless steel frame with carbon fibre components for strength. It uses a proprietary drive train, integrated handlebar steering and inflatable pontoons that pack down to a size of less than 1m3 when fully disassembled.
"The S1 is designed to deliver a fast, exhilarating and safe ride," said Solomons. "Quiet and human powered, the lightweight S1 is easy to assemble, transport and store in compact spaces."
For more information or for a demonstration of the Schiller S1 Water Bike, contact Boating Connexions on 02 9531 8145 or visit www.boatingconnexions.com.au.