Sydney neighbours engineer a match made in heaven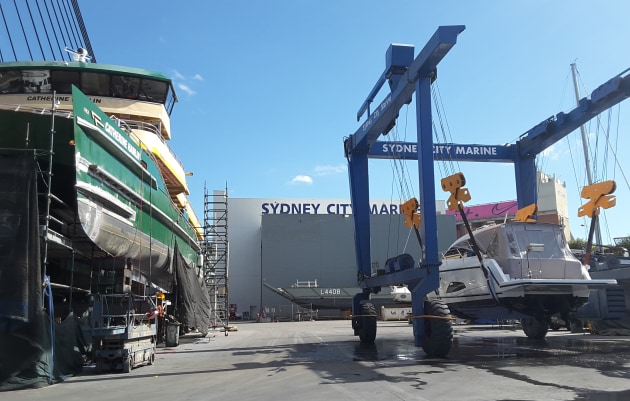 Sydney City Marine teams up with Halliday Engineering to offer combined marine services.
Sydney boatyard Sydney City Marine (SCM) has signed a joint venture agreement with Halliday Engineering to deliver a combined set of marine maintenance and repair services to customers.
Founded in 1852, Halliday Engineering provides a range of engineering and fabrication services for the marine, mining and manufacturing industries based at its workshop in Rozelle, just up the road from Sydney City Marine. Under the new agreement, the company will have a machine and workshop on site at SCM to carry out engineering, fabricating, fitting and turning, as well as mechanical works.
"It is like the meeting of the minds, and even more importantly the skills, for two well-respected giants in their fields," said Brenton Fischer, SCM director. "It will be really good to begin working more closely than before with a group that shares the same 'get on with it' ethos that our customers all like and require."
Luke Halliday at Halliday Engineering commented that the new agreement is like "a match made in heaven".
"We have always had engineering skills yet have had to rely on others for space, which meant we had to work a lot off site. This meant a lot of travelling up and down the coast, and often the yards we went to did not have the resources and capabilities we require. This is no longer the case.
"We work a lot in the top tier of job tasks, and SCM are aligned in this space as well. When the larger vessels require attention, and for the job to be done correctly, we are proud that they turn to us to ensure their peace of mind.
"By having world class lifting, blasting, and painting to add to our engineering, it really was a case of what we left in the fridge they were able to bring to the table.
"Our full facility is just 500m away with all of our fabrication, milling, boring, turning, and general machining equipment, so in combining it all we can honestly say that no one else has these capabilities this close to the market, and Sydney's CBD."