Sydney International Boat Show invites exhibitors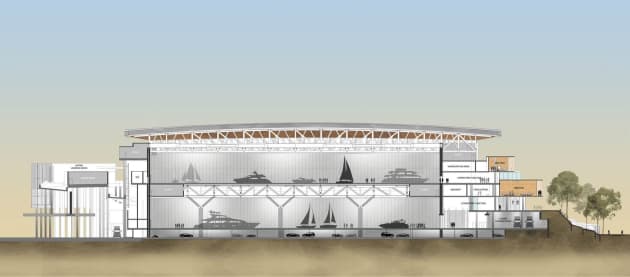 Invitation to exhibit package now available for 50th anniversary show.
The Boating Industry Association (BIA) has released the Invitation to Exhibit package for this year's 50th anniversary Sydney International Boat Show, due to be held from 3-7 August, 2017.
Held at the newly opened ICC Sydney venue, the exhibition offers a total of 32,000m2 of hall space across two levels. The information package includes diagrams of the two exhibition levels including stand sizes and positions as well as pricing and application forms.
The new venue also includes a 5,000m2 open air event deck with a lounge area and bar that will feature watersport demonstrations and sports boat displays. There will also be five entertainment stages throughout the venue hosting various programs relating to fishing, electronics, scuba diving, sports sailing and cruising.
This year's show also sees the inclusion of the Australia International Dive Expo, previously held at Moore Park, which will occupy an exhibition area on the lower level.
The closing date for the first round of applications is 31 March 2017. Applications received on or prior to this date will get priority in the allocation process. Space allocation for the halls and the marina will be from 1 May 2017.
For more information, contact the BIA on info@sydneyboatshow.com.au.