Sydney council targets trailer parking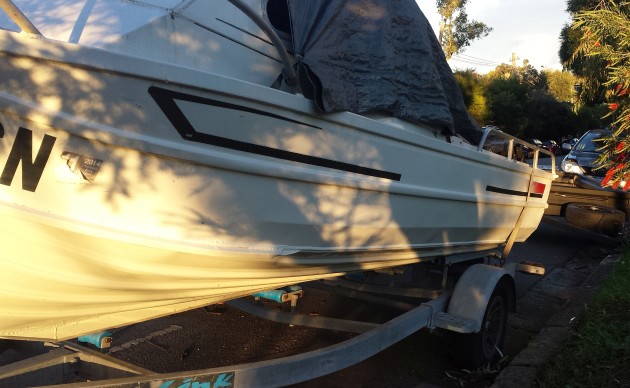 Trailer parking to be banned at popular boat parking locations in inner west.
A suburban council in Sydney is set to introduce new parking restrictions at popular boat parking locations which will effectively ban trailer boats from being kept on those streets.
A meeting of the Inner West Council Local Traffic Committee recently unanimously endorsed a plan to target several streets currently used for parking by many trailer owners in the suburbs of Stanmore, Leichhardt, and Lilyfield.
The plan will only allow parking by motor vehicles under 4.5t GVM between the hours of 7am and 7pm.
Unlike the changes to the Impounding Act introduced in 2016 which make it easier for councils to remove boats parked on the street, the changes proposed by the Inner West Council are intended to target all trailers and not just boats.
According to the minutes of the meeting, the council is currently investigating options to resolve issues around long term trailer parking including sourcing appropriate land where residents can pay a small fee to park boats and trailers long term with 24 hour access.
Meanwhile Randwick City Council has announced that it will be targeting trailer boat parking in its area by implementing the powers granted to councils by the 2016 changes to the Impounding Act.
"Council Rangers will have new powers to impound boat trailers parking for long periods of time, however Council will only use the new powers in response to resident complaints," said the council on its website.
The introduction of the new measures by the Randwick City Council will bring to 11 the number of councils in the Sydney which have introduced measures since they came into effect. A spokesman for the NSW Office of Local Government said:
"Feedback from councils using boat trailer impounding powers suggests owners are now more aware of the issues that arise when their boats are parked in residential streets for long periods of time.
"This is largely because councils have actively educated boat owners of their responsibilities, as part of the enforcement process."
In the meantime, there has still been no announcement about the $5 million in funding which was supposed to be made available through the Boat Trailer Storage Grant program to help alleviate Sydney's boat parking problems. Applications for the funding closed in December 2016.
This story has been updated to include statements from the Office of Local Government.