Swan Super Lines sells Southern Cross II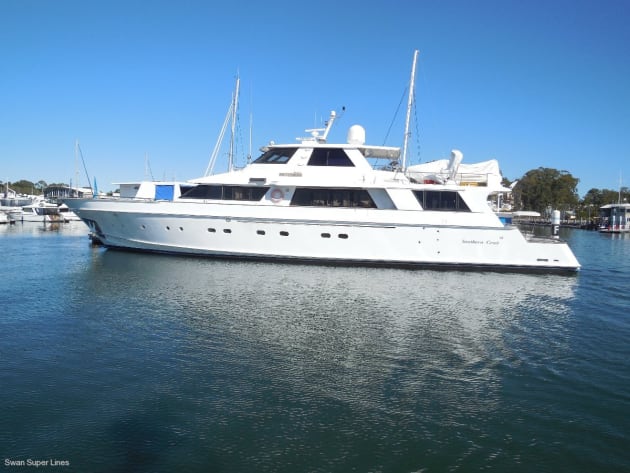 Superyacht originally built for Alan Bond has a new owner.
A slice of Australian boating history recently changed hands when Queensland broker, Swan Super Lines (SSL), sold Southern Cross II, the Lloyd's-built superyacht originally built for Alan Bond so he could view the 1983 America's Cup campaign in Newport. It was also previously owned by golfer Adam Scott.
The latest sale was finalised by SSL during the recent Marina Mirage Boat Show on the Gold Coast, held at the same time as the Sanctuary Cove International Boat Show.
"It proves that, with the right product, strategic marketing, networking and a strong professional presence, boat shows attract buyers," said SSL director, Ian Swan.
The sale of Southern Cross II is the broker's third sale of a Lloyd's ship in three years, following on from Corroboree and Dreamtime. In the same period, SSL has also sold two other aluminium charter vessels, MV Quest II out of Melbourne and Pharlap on the NSW Central Coast.
Built by Lloyd's Ships Holding Brisbane and designed by renowned naval architect, Jack Hargraves, Southern Cross II comprises three staterooms, each with an en suite midships on the lower deck, while crew quarters are forward. In 2004, more than $1 million was spent on new engines and upgrades. The vessel has crossed the Atlantic under her own power, cruised the Mediterranean, circumnavigated Australia, travelled Brisbane to San Diego and returned via Acapulco, Tahiti and Fiji.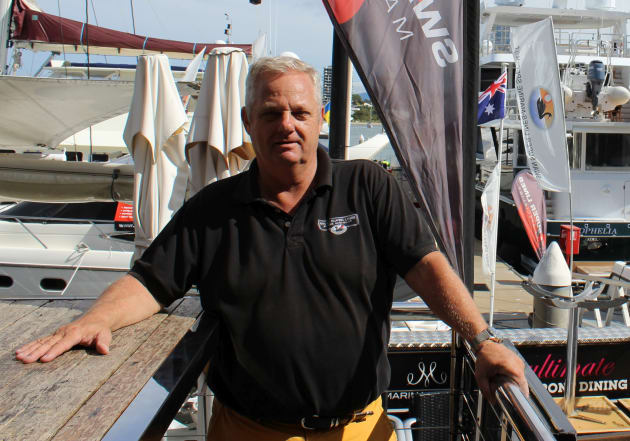 According to Swan, 2017 is shaping up to a "brilliant" year.
"There is a growing interest in vessels in survey, which is complicated with the new system, but we have navigated our way in this area, dealing with ASMA regulations, and can assist clients looking for motor yachts for charter.
"We are gearing up with our arms throughout Australia for a massive second half of the year."