Superyacht showcase aligns with SCIBS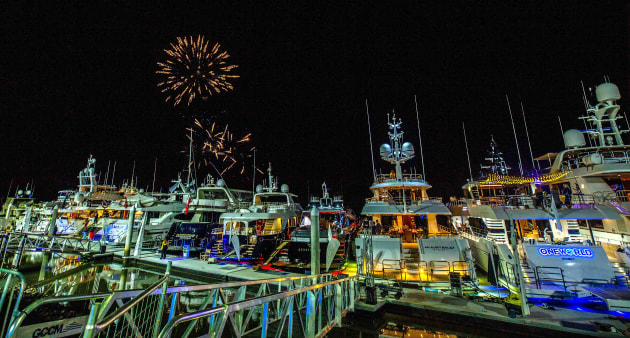 Australian Superyacht Rendezvous moves dates to May 2019.
The 2019 Australian Superyacht Rendezvous is set to be held at Gold Coast City Marina and Shipyard (GCCM) from 17-18 May, 2019, in the lead-up to the ASMEX conference on 20-21 May and Sanctuary Cove International Boat Show (SCIBS) from 23-26 May.
Trenton Gay, CEO of GCCM and organiser of the Australian Superyacht Rendezvous, said the strategic date change made perfect sense and signalled the strong sense of unity and collaboration within the ever-strengthening industry.
"While last year's Australian Superyacht Rendezvous was staged in April to coincide with the Commonwealth Games, it makes sense for international guests and yachts to maximise their visit to the Gold Coast and capitalise on the opportunity to attend all four of these vital industry events across an extended 11-day experience," he said.
"We're proud to be part of such a collaborative industry and the support we have received from both Superyacht Australia for their ASMEX conference and Sanctuary Cove International Boat Show to shift our dates to coincide with their events has been second to none and confirmed our decision to stage the 2019 Australian Superyacht Rendezvous on 17 and 18 May."
Established in 2017, the event is designed to showcase sailing and motor superyachts in the region available for sale and charter. Around 20 superyachts, collectively worth in excess of $200 million, are expected to line-up for next year's event. A program of events for industry professionals, charterers and yacht owners will also promote the Australian superyacht industry, its capabilities and the region's economic potential as a destination.
"The Australian Superyacht Rendezvous team spoke with us about moving the date back to immediately prior to the ASMEX Conference and we felt it was a great move and would make a compelling week to travel to Australia to engage in marine business," said David Good of AIMEX, organisers of the ASMEX conference.
Following the ASMEX conference there will be a day of tours of regional marine facilities on 22 May, 2019, organised by Superyacht Australia.