Summer reading with the latest Marine Business magazine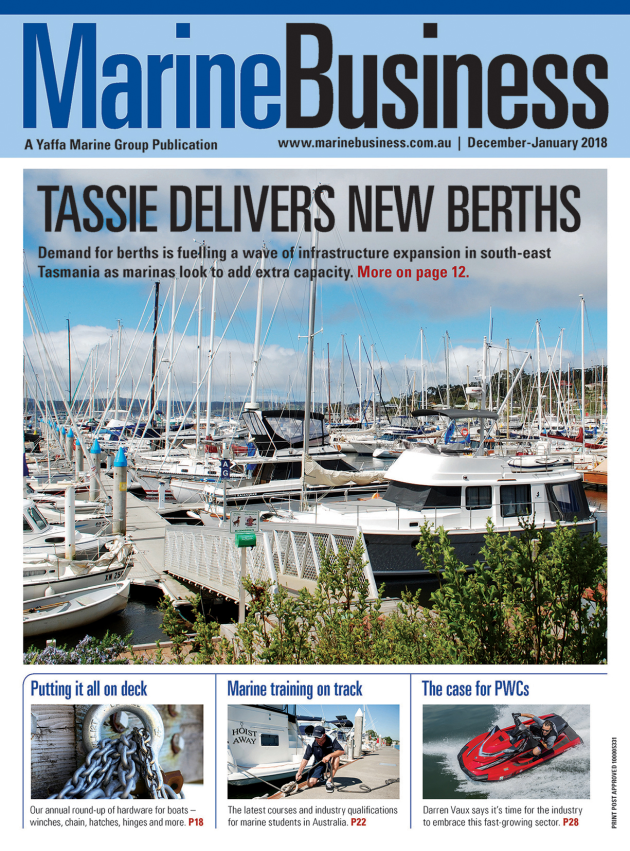 This issue: Tasmania in the spotlight, marine training and the latest deck hardware.
The latest December-January issue of Marine Business magazine visits the marine industry in Tasmania where demand for marina berths is fuelling a wave of infrastructure expansion in and around Hobart, including at Oyster Cove Marina which is featured on the front cover.
Also in this issue:
A round-up of deck hardware products on the market – winches, hatches, seats, hinges and ladders.
The latest on marine training options for new entrants as well as current industry members.
An interview with David Oliver at Musto Australia about the new tie-up with Helly Hansen.
Marcel Vaarzon-Morel explains the upcoming changes to foreign worker visas.
Darren Vaux on why it's time to embrace PWCs as part of the boating industry.
John Corias outlines the main challenges for small businesses, and what to do about them.
Plus all the usual new products, events and news stories.
Don't miss out - subscribe to Marine Business now.