Steber wins innovation and export awards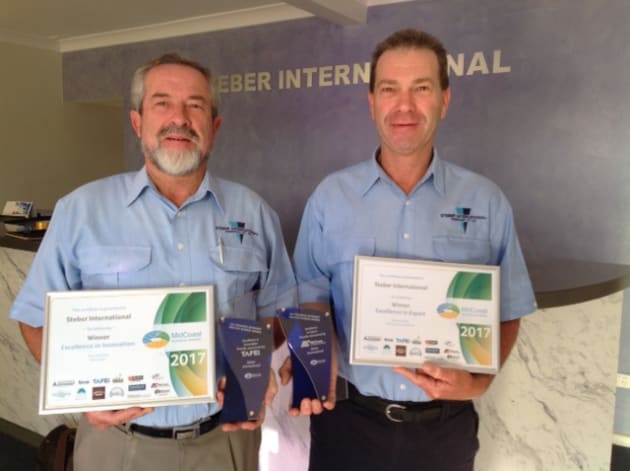 NSW mid-north coast boat builder recognised for innovation and exports.
Taree-based boat builder Steber International is celebrating picking up two awards in the recent 2017 NSW MidCoast Business Awards, taking out the top awards for Excellence in Innovation and Excellence in Export.
The company now goes forward for consideration in the regional judging categories and ultimately the NSW Business Chamber state business awards.
The two awards recognised Steber's continuing investment in the development of new marine technology as well as its success in the export market. Steber's export sales in the 2016-17 period are expected to be around 200% up on the previous year with a further doubling expected for 2017-18.
The company currently services 12 overseas markets including Papua New Guinea, New Zealand, Vanuatu, Solomon Islands, Fiji, Malaysia, Japan, Dubai, Qatar, Seychelles, Mauritius and China.
It has agents in Fiji, Japan, New Zealand, Oman, Papua New Guinea and the United Arab Emirates and recently established two partnerships in the emerging Chinese market as well as Croatia.