Sponsors lining up for 2018 Millennium Cup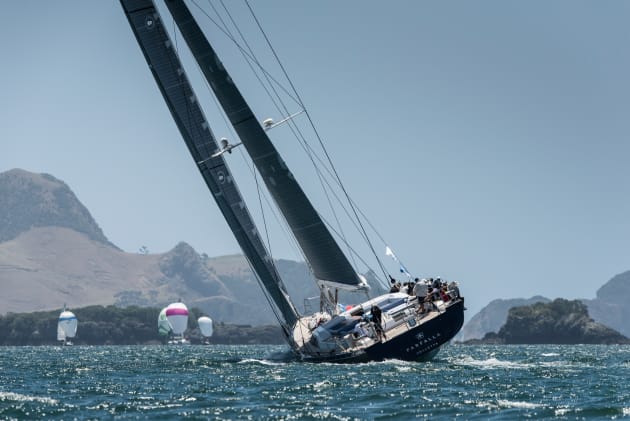 NZ superyacht regatta draws support from local marine businesses.
Organisers of the 2018 NZ Millennium Cup regatta, due to start in January next year, say the majority of sponsors are back on board to support the superyacht event.
Sponsors for next year include platinum sponsor Orams Marine, long-time supporter Smuggler Marine as gold sponsor, as well as Doyle Sails New Zealand and Bay of Islands Marina. Silver sponsors include Onfire Design, Breed Media, and COAST New Zealand.
The regatta is designed to highlight the importance of the superyacht sector in New Zealand's marine industry and showcase some of the country's most spectacular cruising grounds. Raced over four days, it is billed as the most southernmost superyacht regatta and a must-do event for yacht owners who like to get off the beaten track.
Central Auckland shipyard, Orams Marine enjoyed a busy season preparing competitors for 2017's regatta, and is anticipating more of the same in the year to come.
"We're seeing larger yachts undertaking more technically-demanding work, a trend which is increasing as the regatta and other attraction initiatives take effect," said Orams Marine's Craig Park.
The 2017 Cup winner, Tawera, will return to defend her title in 2018 with a host of other yachts set to join her.
"The Cup has a lovely balance of beautiful scenery and interesting courses," said Captain Richard Chadburn of 2017 entry, S/Y Farfalla. "It's very similar to Sardinia in its topography but the event is more like one of the earlier superyacht regattas, in that it's cosy and familiar and fun. It's hard not to come away with good memories; the close community of people who put this event on are very passionate about it and that shows."