Solar boat seeks industry partners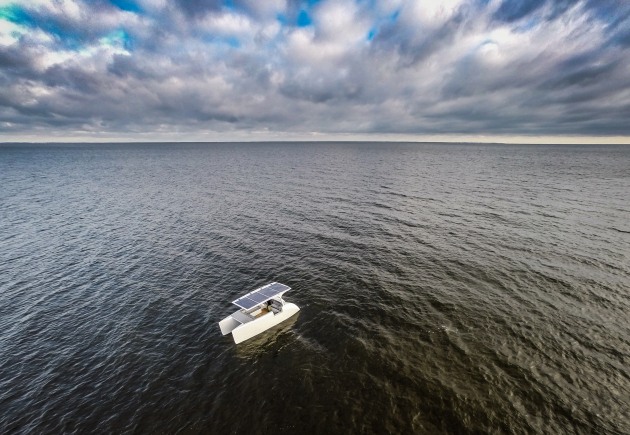 Local distributors wanted for European-made solar boat.
The company behind an innovative solar-powered boat which made its debut at last year's Perth International Boat Show is now looking local industry partners to take on exclusive representation around the country.
The Solliner is built by the Green Dream Boat shipyard in Poland and was introduced in Perth last year by Solar Boats, the exclusive importer. The 6.2 metre-long boat can accommodate up to 10 people on board and is powered by a 2kW or 4kW electric motor with solar energy supplied via four solar panels on the boat's hard-top bimini. It has a top speed of 7.5 knots on battery, up to 3.5 knots on solar, with an unlimited range on sunny days. On overcast days or at night, the on-board battery lasts for up to 18 hours at cruising speed.
While the Solliner is new to Australia, solar boats themselves are not a new concept in the region, their key benefit being that they produce no exhaust fumes, no noise and no water pollution. This makes them the ideal choice for boat travel in environmentally sensitive areas. With very low running costs – free fuel when solar charged – they are also popular as tourist boats, charter vessels or water taxis.
The Solliner has a well-established market in Europe where it is used on waterways such as freshwater lakes where petrol-driven engines are not permitted, and also as tourist boats where the lack of engine noise makes for a more relaxing boating experience.
Pawel Hudzik from Solar Boats said that having introduced the first vessel to Australia the company is now looking for business partners to act as exclusive representatives around the country.
"We are open for expressions of interest from dealers as well as from chartering companies which have found this product highly attractive in Europe. We also welcome NGOs and public institutions that deal in the field of nature friendly solutions and promote new solar technologies."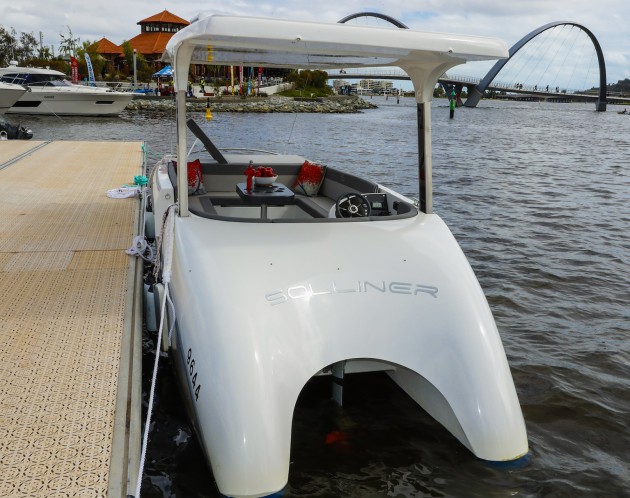 As an example of how cheap the boat can be to run, Hudzik said that he had only recently unpacked the charging cable for the boat; since arriving in Perth last September the Solliner has been running entirely on sun power. The boat is also very light and can be easily transported by trailer. The bimini can be lowered to reduce the height while on a trailer or when going under low bridges. The boat has been certified for commercial use and, because it is solar-powered, attracts no import duties.
Potential customers for the Solliner include eco-energy providers, hotels and restaurants who might use it for promotional purposes, recreational resorts, marinas and jetty owners, as well as private customers looking to use it for recreational trips, fishing and crabbing cruises. Areas of operation include inland waters such as freshwater lakes and reservoirs, rivers, estuaries, protected bays and waters along the Australian coastline.
While the initial goal of the company is to organise a distribution network for the Solliner, long-term it is looking to establish a manufacturing facility in Australia for Green Dream Boats shipyards which would be used to finish imported hulls for distribution in Australia and SE Asia.
More information at solarboats.com.au or email info@solarboats.com.au.