Seven Marine makes a big impression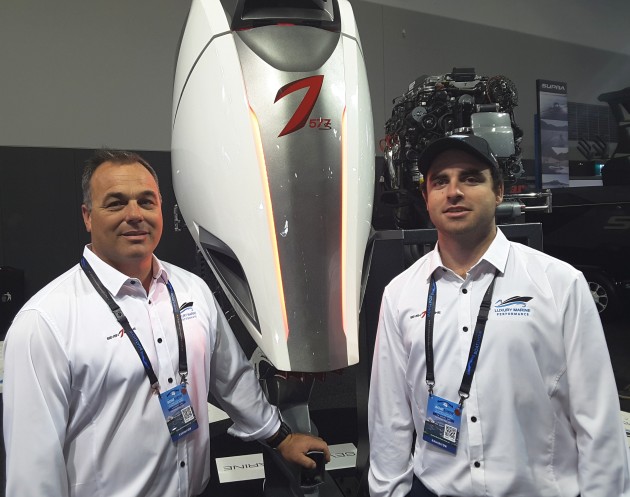 World's largest outboards make local debut at Sydney boat show.
The US-built monster outboards from Seven Marine made an impressive debut at SIBS 2018, drawing a steady stream of onlookers and selfie-takers to the stand in the lower hall. This was the first time the outboards have appeared at a local boat show since being taken on by local service and sales agent, Luxury Marine Performance.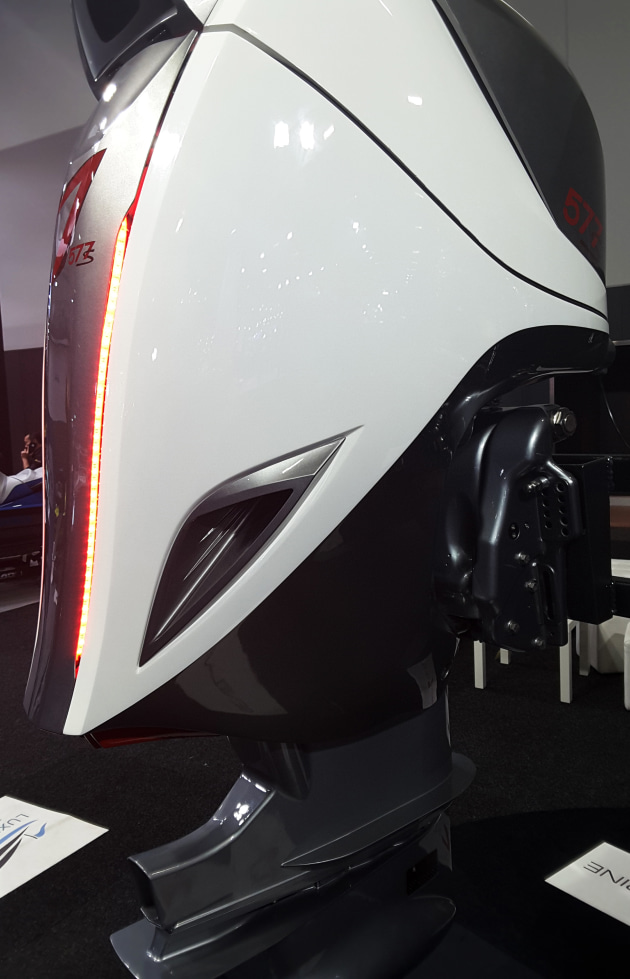 Based in WA, Luxury Marine Performance is headed up by James Jackman who has an extensive background in boating and marine outboards. He took on the exclusive agency for Seven Marine earlier this year and has so far brought four models to Australia. A catamaran in WA will soon be the first boat to be fitted with the engines but Jackman hopes to have a demo model to tour the eastern coast in due course.
Joining the company recently, Bruce Harrison will take on the role of service manager based in Sydney.
Founded by former Mercury Marine employees, Seven Marine is based in Wisconsin, USA, and focuses on building powerful engines to drive large centre consoles, RIBS and offshore fishing boats. One of its biggest overseas markets is in the Middle East which was an early adopter of the high-powered engines. The company is now 80% owned by Volvo Penta but operates as a separate division.
There are three models available in the range – 527hp, 577hp and 627hp – employing a 6.2 litre V8 engine design with closed loop cooling, electronically-controlled wet-disc clutch transmission and fuel injection. All models are available with twin contra-rotating props and can be customised to suit any colour scheme including LED lighting on the larger models.