Seek out Seakeeper at SCIBS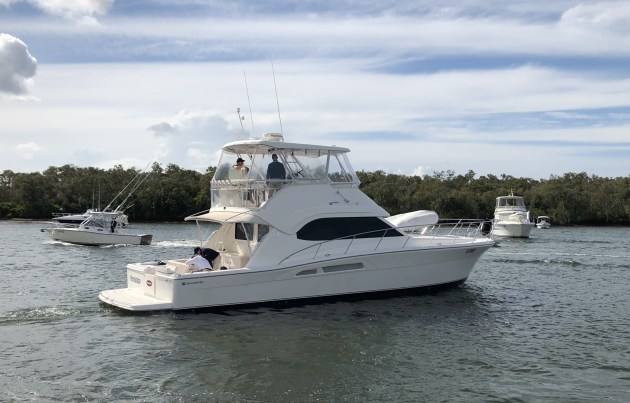 Seakeeper stabilisers from Twin Disc will demo at Sanctuary Cove show.
Visitors to the 2019 Sanctuary Cove International Boat Show (SCIBS) will be able to get hands-on with the suite of products under the Twin Disc Pacific banner, taking to the water on two demo boats running several times a day during the four-day show.
The 47ft Twin Disc vessel, Revolution, will demonstrate the Twin Disc Quickshift transmission, Express Joystick electronic controls and EPS position hold system, including continuous and fully-proportional hydraulic thrusters, as well as the stability provided by the installed Seakeeper 9 system.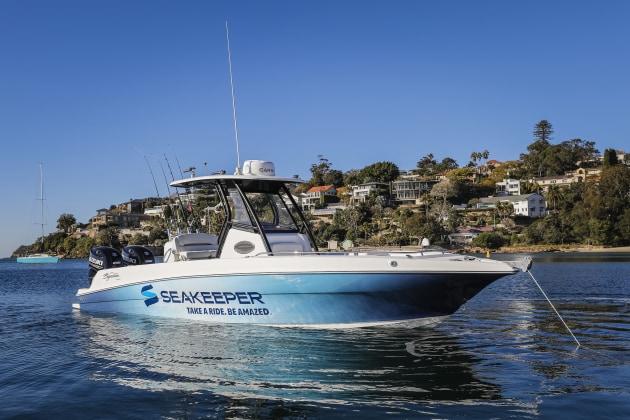 In addition, the Seakeeper Haines Signature 788SF will conduct static, on-water demonstrations showing the benefits of the Seakeeper 2 system which is designed specifically for boats from 27 to 32ft.
"The Seakeeper 2 is 25% lighter and 20% smaller than the Seakeeper 3," said Glenn Frettingham, managing director Twin Disc Pacific.
"It eliminates up to 95% of boat roll and will be popular with recreational outboard craft looking for stability, safety and a pleasant day on the water for all, no matter what the conditions.
"The Seakeeper 2 is effective at all boat speeds, including zero, it can operate in all sea states, and the feedback we're already getting is the large trailerable to mid-size fishing boat market just love it".
Running exclusively on 12-volt power, Seakeeper 2 does not require generator power, and its compact size means that it can fit into the leaning post of a centre console boat, thus requiring no structural modifications. It uses a new touchscreen control panel which allows users to capture real-time performance information.
"The Seakeeper 2 is already proving popular with owners of outboard boats under 32ft, which is the highest growth segment of the market," added Frettingham.
Revolution and the Seakeeper Haines Signature 788SF will be on display at the end of F Arm of the Marina at SCIBS, 23-26 May, 2019.