See the outdoor stars in Melbourne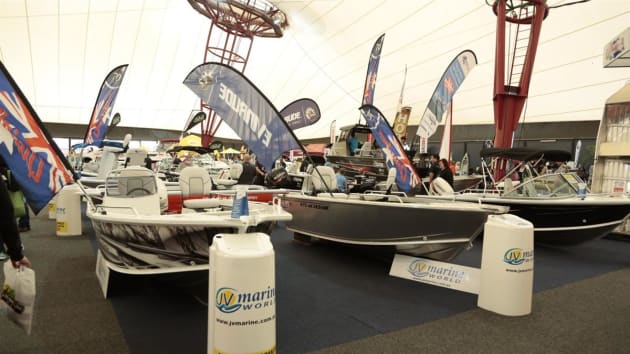 Popular Melbourne outdoors show features celebrity line-up.
The National 4x4 Outdoors Show, Fishing & Boating Expo returns to Melbourne Showground this weekend with another big display of outdoor and boating exhibits as well as presentations from well-known four wheel drive and fishing celebrities.
Boating exhibitors taking part in the 30,000m2 display include JV Marine World with a line-up of Quintrex boats on sale including the latest Apex hull models.
Celebrity appearances on the Tackle World Fishing Stage include Paul Worsteling from iFish, Steve 'Starlo' Starling with his "Talking Fishing" segment, Bill Classon from Channel 7's The Fishing Show, Steve 'Telly' Threllful talking Big Murray Cod, and Transport Safety Victoria with boating safety advice.
Former Australian cricketing legend, Merv Hughes, will also be presenting on the Waeco CFX Outback Stage across the weekend, sharing his latest fishing and outback adventure stories.
"One of the highlights for many guests at the National 4x4 Outdoors Show, Fishing & Boating Expo is meeting their favourite 4WDing or fishing celebrities, and talking shop with well-known industry experts," said show director, Paul Mathers.
"It is fantastic to see the excitement on the faces of those who follow these celebrities on TV and social media, who are finally getting the opportunity to see them in the flesh and gain a few industry secrets and tips for their next trip.
"Having the support of the biggest names in the industry – special guests and exhibitors alike – is a true testament to our show continuing to be the leading 4x4, fishing, boating and outdoors event in Melbourne in 2017."
Tickets to the 2017 National 4x4 Outdoors Show, Fishing & Boating Expo at the Melbourne Showgrounds from 18-20 August 2017 are available from www.4x4show.com.au.