Sealegs offers amphibious system to Aussie builders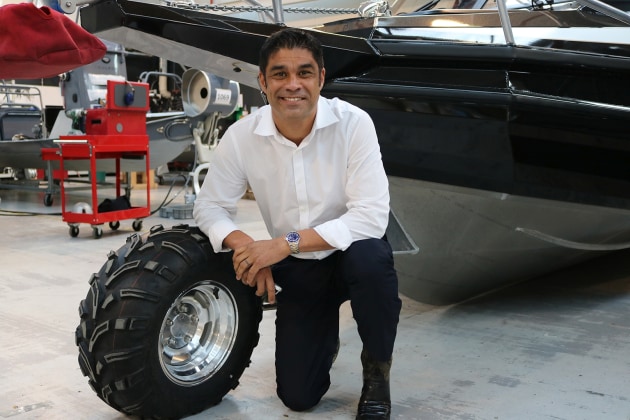 Kiwi technology company wants to work with boat builders on new designs.
New Zealand manufacturer Sealegs International has announced it is making its Amphibious Boat Builders program available to boat builders in Australia as well as in the US. The program is designed to make it easier for boat builders to integrate the Sealegs Amphibious Enablement Systems (AES) into their designs and develop new applications for the patented amphibious technology.
Currently boat builders such as Stabicraft, Asis Boats and Gemini Marine have all integrated Sealegs technology into hulls in their ranges. These collaborations have formed the basis of the program which is now being expanded outside New Zealand.
"The launch of the Boat Builders program will not only expand the market potential for amphibious boats, it will also focus Sealegs on its technology," said David McKee Wright, Sealegs co-founder and CEO. "In focusing on Sealegs technology the company will be able to leverage the skills and resources of existing boat manufacturers, working locally in international markets to bring new models to market faster."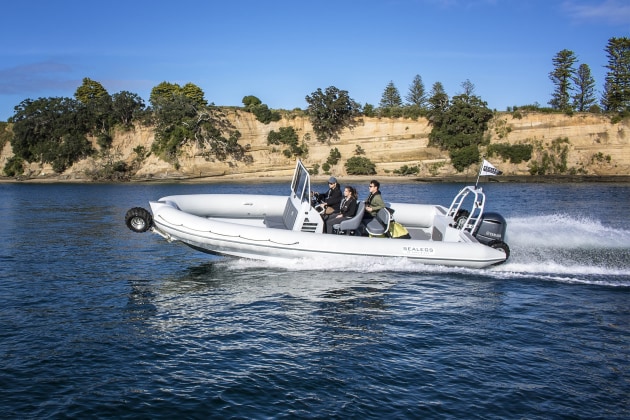 According to McKee Wright, builders who integrate the AES into their designs will benefit by differentiating themselves in their local market and expanding their revenue streams. End users will also benefit by gaining access to a customisable solution, local support and a product developed specifically for their needs.
"Through collaboration with international boat builders, the market for amphibious boats will grow for the benefit of all involved," he said.
As part of the program, Sealegs will support new boat builder partners with a rapid initial assessment and a review of technical specifications, drawings, weight calculations and donor hull considerations. As the builders begin to integrate the AES with their hulls, Sealegs will assist with technical feasibility analysis, design and prototyping.