Sealegs helps get eco-tourism project off the ground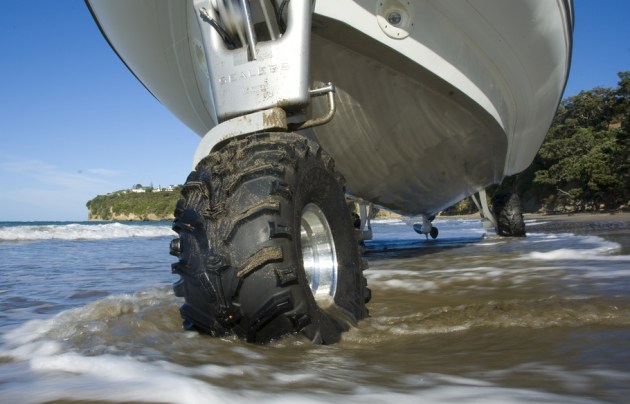 Amphibious vessels to play key role in new tourism venture.
The New Zealand-based amphibious vessels manufacturer, Sealegs International, is set to play a key role in a new eco-tourism venture planned for Victoria. The company has started supplying parts for the first of three new amphibious vessels that will be used to transport tourists across land and on water.
The vessels are due to be supplied to tourism operator Pennicott Wilderness Journeys (PWJ) which has commissioned the specially-designed boats for a new tourism operation at Wilsons Promontory in Victoria. PWJ is a pioneer of tourist cruises in Tasmania to coastal areas such as Bruny Island and Port Arthur using purpose-built RIBS. The company has won many tourism awards and is well-known for its environmental credentials.
The new RIBS are designed by Naiad Design and built by Kirby Marine in WA with amphibious systems supplied by Sealegs. They will use the Sealegs Amphibious Enablement System (AES) 100 model which is capable of transporting up to 30 passengers plus two crew.
The use of the Sealegs system means that the cruise boats will be able to be launched in the environmentally-sensitive Wilsons Promontory Marine National Park without having to build new jetties or wharves.
"We are extremely excited to be working with Sealegs, Naiad, Yamaha and Kirby Marine on this project," said PWJ owner Robert Pennicott. "The Sealegs technology will allow us to share a spectacular coastal environment with visitors in a way that wasn't possible previously."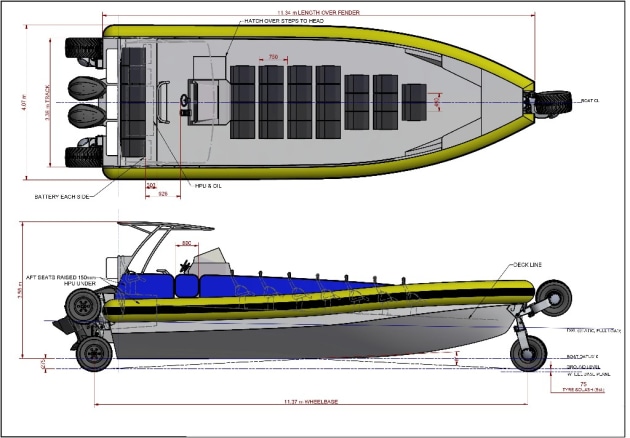 The Sealegs AES 100 has been developed over three years by the company using the experience gained from delivering over 1,200 System 60 AES models to more than 50 countries over 13 years. The AES 100 supports a fully amphibious payload of more than 6.5 tonnes, including propelling it forward and reverse at up to 10 km/h.
"The Pennicott Wilderness Journeys project demonstrates the positive benefits of collaboration between customers, boat builders, and Sealegs to meet the unique demands of eco-tourism," said Sealegs CEO David McKee Wright. "Sealegs is actively looking to emulate the success of this partnership in other application-specific markets."