SCIBS kicks off 30th show celebrations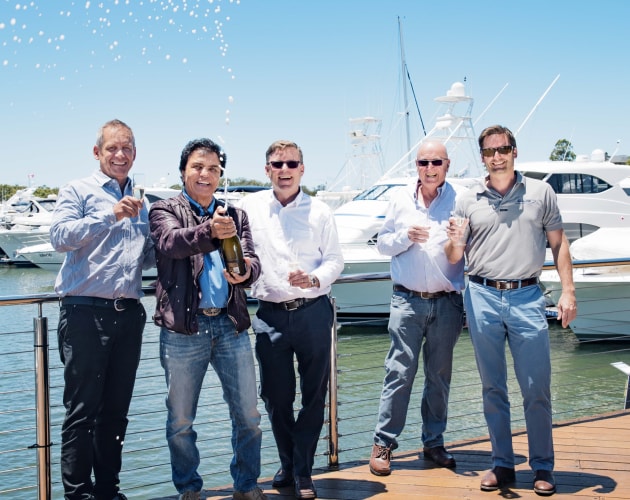 Marine businesses invited to exhibit at next year's landmark event.
Exhibitor registration for the 2018 Sanctuary Cove International Boat Show (SCIBS) is now open as the organisers prepare to celebrate the 30th staging of the event since 1989.
SCIBS general manager Johan Hasser said the team is thrilled to be planning a massive show for 2018, buoyed by the spirit of exhibitors already working towards their displays for the landmark 30th year.
"Thirty years is a milestone we are proud and excited to share with our exhibitors, sponsors and supporters across the industry," he said.
"From 100-plus exhibitors in 1989, to the world-class showcase it is today with more than 300 quality exhibitors from Australia, New Zealand and Asia, plus visitors from around the world, it's fair to say we've come a long way."
In 2017, the show attracted a total of 42,256 visitors across the four days of the show.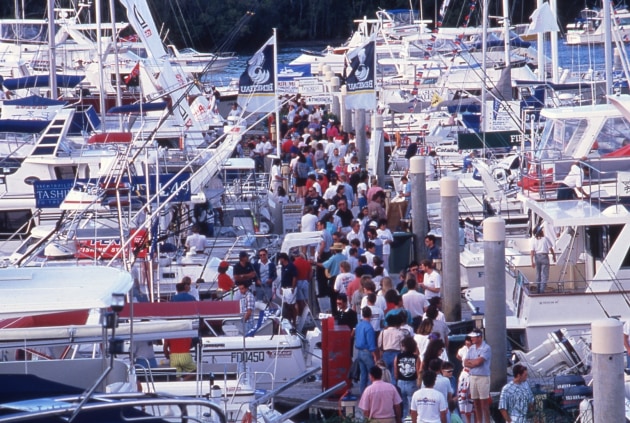 Among the exhibitors who have been at SCIBS since the outset is Maritimo's Bill Barry-Cotter who has been one of the show's strongest supporters.
"We have been involved from the outset and I believe it is the best boat show when you consider all its elements, including the location and all that Sanctuary Cove has to offer visitors," he said.
"It has become very professional and obviously larger over the number of years Maritimo has been exhibiting. It's an open market for people who are looking for a large luxury cruiser or some fishing gear for their tinny."
Another show regular is Northside Marine's dealer principal Greg Nickerson, a 29-year veteran of SCIBS.
"We have been established for 52 years in Brisbane, so SCIBS has been a vital showcase for us and the brands we represent exclusively in Queensland, such as Whittley, Surtees and Stabicraft to reach our Gold Coast customers," he said.
"SCIBS has evolved as the marine industry has evolved, catering to our changing needs and always supporting Northside Marine to enable us to put on our best presentation each year.
"It's a great venue for exhibitors and show visitors. The pristine Marina, together with The Marine Village, creates a unique environment that cannot be replicated by any other venue," he said.
SCIBS will be held from 24-27 May, 2018. Prospective exhibitors should visit the website or call +617 5577 6011 to register their interest.