Scanstrut wins top DAME award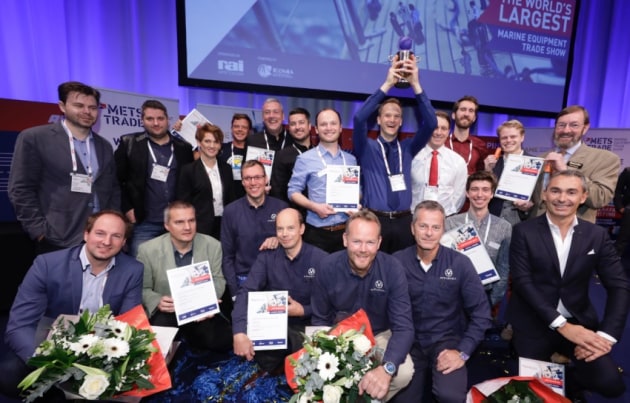 Dinghy conversion kit wins top prize at boating design competition.
UK company Scanstrut has won this year's top prize in the DAME Design Awards for its RS Venture Connect Conversion Kit. The plug-and-play kit is designed to retrospectively adapt an RS Venture, a dinghy designed for able-bodied sailors which is already in common use in many training and sailing centres.
The kit includes a combined battery and control pack, a powered mainsheet winch, joystick control and sip-puff headset option. Fully self-contained, it enables a sailing instructor to convert the boat to one suitable for use by those with a wide range of disabilities, including paraplegia, in only 30 minutes.
The DAME jury praised Scanstrut for delivering a well-designed and fully integrated solution with attention to every detail that will allow a broader range of disabled people to get on the water and enjoy the same benefits as others.
"I work a lot in the superyacht sector and saw good entries that apply there, but I was also pleased to see products with personal applications that you can touch, see, feel and understand. Our overall winner is a very good example of that," said Birgit Schnaase, DAME jury chairwoman.
"The marine sector's end users are changing – the younger generations often do not have their own boat and need highly accessible products; the industry's wealthier customers have individual and often very different ideas of what they demand of a boat and its equipment. We also need to be much more aware of the need to address diversity. We saw welcome evidence that products are being developed to address these market changes."
In addition to the overall winner, six products were named as category winners including local apparel manufacturer Zhik which took out the clothing and crew accessories category for its Isotak X Extreme ocean sailing apparel.
Category winners
Marine electronics and marine-related software:
Simarine Nereide Smart Marine Power Panel
Interior equipment, furnishings, materials and electrical fittings used in cabins:
Besenzoni P400 Matrix
Marina equipment, boatyard equipment and boat construction tools and materials:
Seabin
Deck equipment, sails and rigging:
Scanstrut RS Venture Connect Conversion Kit
Clothing and crew accessories:
Zhik Isotak X Extreme Ocean Sailing Apparel
Lifesaving and safety equipment:
CrewWatcher submitted by Weems & Plath
Machinery, propulsion, mechanical and electrical systems and fittings:
Oceanvolt Servoprop
This year's competition attracted 122 entries from 22 countries. A total of 64 products were shortlisted for final consideration and these nominated products will be displayed throughout the METSTRADE show on the DAME stand.