Sail Racing to supply America's Cup team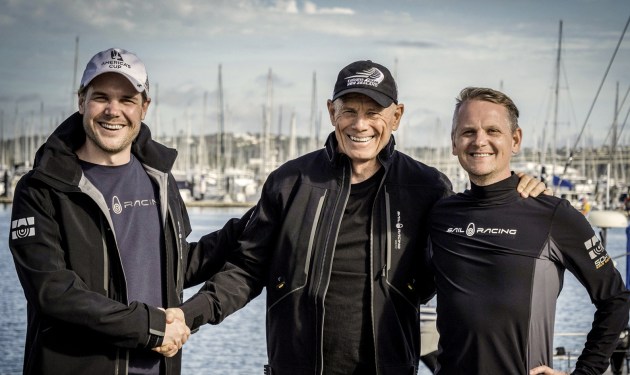 Swedish company will be exclusive supplier of racing gear to New Zealand team.
The Swedish yachting apparel company, Sail Racing International, has been appointed as the exclusive apparel supplier to Emirates Team New Zealand, defender of the 36th America's Cup. Sail Racing will provide the team with technical racing gear as well as shore gear during its campaign to defend the trophy over the next three years.
"We are very proud and excited to be the exclusive apparel supplier to Emirates Team New Zealand, the winning team of the 35th America's Cup, in their campaign to bring home the America's Cup once again," said Joakim Berne, CEO at Sail Racing International AB. "The team will be highly involved in the development of our new technical products.
"All feedback on existing products, new ideas and evaluation of our products in a high-speed sailing environment will be very important for our production and development team."
The partnership will see Sail Racing supply all clothing during the America's Cup World Series events in 2019/2020, as well as the America's Cup Match in New Zealand in March 2021. The company was also the official partner to the 35th America's Cup and Oracle Team USA, the defenders of the trophy in 2017. 
"The America's Cup is all about innovation and technology and Sail Racing are clearly the brand that is pushing the limits with technical sailing apparel, so we are very pleased that Emirates Team New Zealand will be proudly wearing Sail Racing gear throughout the 36th America's Cup campaign," said Emirates Team New Zealand CEO Grant Dalton.
Sail Racing will also design and manufacture an official Emirates Team New Zealand replica collection that will be available online through the Emirates Team New Zealand website in stores in New Zealand, along with the on-site merchandise stores at America's Cup events around the world from 2019 to 2021.
"This constitutes three years of huge potential to develop our product range, and it also gives us the opportunity to reach new markets and create great new business opportunities," said Berne.