Safety equipment suppliers mark 406Day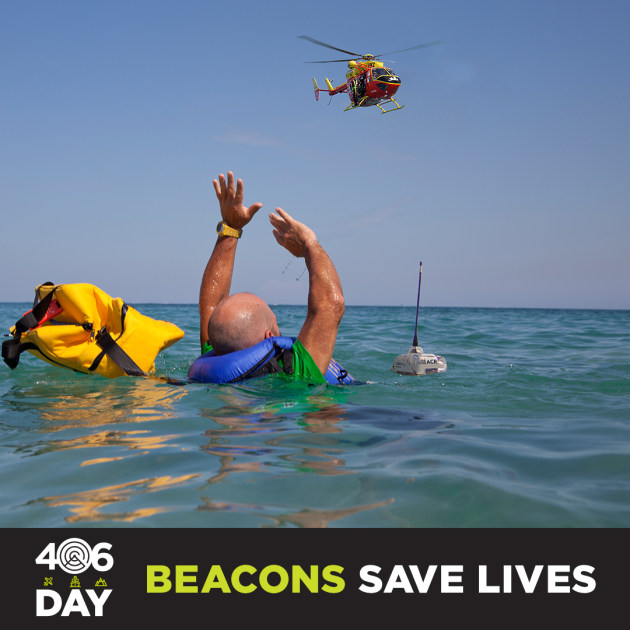 Annual day is used to raise awareness about the benefits of using safety beacons.
Marine safety specialists ACR Electronics, ARTEX, and Ocean Signal used Saturday, 6 April, 2019 (4.06 in some date formats) to raise awareness of the importance of using 406MHz beacons when going boating.
Every year, the beacon manufacturers team up with safety partners to highlight the benefits and responsibilities of owning an Emergency Position Indicating Radio Beacon (EPIRB) or Personal Locator Beacon (PLB).
The awareness day is intended to encourage aviators, boaters and outdoor enthusiasts to update their beacon registration, check their battery expiration date, and self-test their beacons to make sure they are working perfectly.
It is also an opportunity to celebrate the more than 43,000 lives saved worldwide since the mid-1980s by using emergency distress 406MHz beacon signals and the Cospas-Sarsat system.
"406Day is about getting beacon owners more comfortable with their emergency 406MHz device by testing their beacon, making sure they know how to use it, checking the battery expiration date and updating their registration information," said Mikele D'Arcangelo, vice president of global marketing and product management at ACR Electronics.
Each 406MHz beacon transmits a unique digital code that identifies the type of beacon and allows registration data to be associated with the device. The registration data provides information such as the beacon owner, the type of vessel and emergency points of contact.
ACR Electronics offers the following advice to beacon owners to ensure their EPIRB will operate effectively in the event of an emergency.
Check the battery expiration date: each beacon is marked with the month and year the battery needs to be replaced.
Update your beacon registration with AMSA – it's a free service. If already registered, make sure your contact information is correct and your emergency contacts information is accurate. It's the best way to assist search and rescue services should you ever need to activate your beacon.
Test your beacon: 406Day is also about getting beacon owners to be more comfortable with their beacon, so learn how to do a self-test and make sure it's working perfectly.