SA Boat and Fishing Show returns in October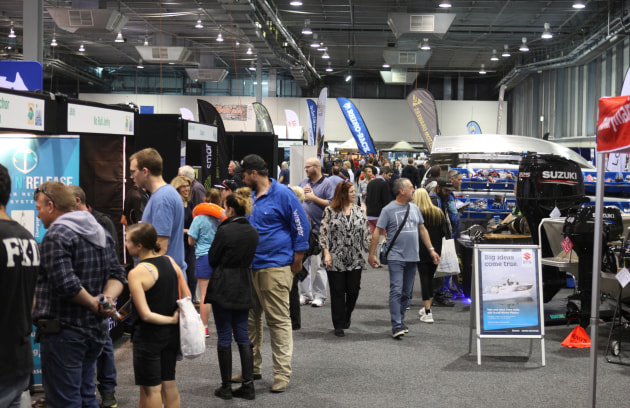 South Australian show is now in its 10th year, attracting many return exhibitors.
The Club Marine SA Boat and Fishing Show is due to be held on 25-27 October at the Adelaide Showground as part of the 'two shows in one' concept in conjunction with the Adelaide 4WD and Adventure Show.
The show is typically used by marine exhibitors to present new products to the market and is ideally timed in late October for the beginning of the summer boating season.
Show director Peter Woods said the show – which is now in its 10th year – has always been popular for the boating industry, with many loyal exhibitors returning year after year.
"The Club Marine SA Boat & Fishing Show is well respected within the boating industry. The show is always well attended by major brands exhibiting their latest products," he said.
"The 4WD and Adventure Shows are famous for being the place to go for all the latest gear. Camper trailers, caravans, new model SUVs and 4WDs, camping gear, 4WD accessories, fishing gear and so much more.
"The 4WD and Adventure Show and Club Marine SA Boat and Fishing Show is designed so that you can spend the day checking out all the new products and grabbing yourself a bargain but, at the same time, there's a huge variety of entertainment to keep you busy.
"The show offers visitors an experience like no other. The latest release products are all right there to check out, plus speak to the experts on your needs.
"Whether you love fishing, camping, 4WDing or all of the above, there's something for everyone."
One of the most popular attractions at the show is the Toyota Fishing Stage which runs all weekend long featuring a cast of presenters on stage offering their best fishing tips, travel info, new product info and more.
The stage is hosted by fishing journalist and blogger Paul Carter who has plenty of know-how to share. He joins local anglers and special guests to present a full schedule of fishing talks throughout the show.
The show prospectus is now available for exhibitors and can be found on the website.